Setting up a treestand at the right place and elevation is one thing and choosing the best tree stand accessories is another thing. Before you head out on a hunt, make sure you have all the essential tree climber accessories. These include products that ensure personal safety as well as maximum output.
The essential accessories are safety harness by HSS, hanging hook by HME (one can also use HME bow hanger) and storage bag by Summit.
Our experienced team members have been using numerous deer stand accessories for quite a long time now. Based on experience and results from the field tests, I have shortlisted the best tree stand accessories that every hunter should have.
Best Tree Stand Accessories
Following are the must-have best tree stand accessories that every hunter should carry with them. Each comes with a unique and useful purpose which contributes to a much better and safer adventure.
Disclaimer: TreeStandRanger.com is reader supported website. We may earn affiliate commission if you shop using links on this page (without additional cost to you). Learn More
As a hunter, I have come across numerous accessories for tree stands, of which most are wild and wacky. Everything you see in the market is not helpful, choose only what will help you enjoy a safer hunting experience. These include a safety harness, tree stand hoists, reflective deer blinds, and many more.
Whether you bow hunt or your hunting style involves gunning and running method, choosing the best tree stand accessories could be overwhelming. There are several considerations. Hunters spend countless hours in the hunting tree house they establish just to prepare for their next catch. During these hours, you must have every treestand accessory required for comfortable yet hassle free hunting.
1. Safety Harness & Lifeline
Local experts in hunting recommend to have a lifeline with safety harness. It is recommended with lock on stands to stay on same tree for season.
As a no brainer, Hunter Safety System lifeline is the most acclaimed choice for seasoned and beginner hunters for many good reasons. Not just this unit is strong and sturdy, but it is cinch to set up, too.
This lifeline is reflective and is visible from 80-100 yards during dawn and dusk. Lifeline is mostly used with lock on stands, and ladder stands.
No matter where you are and what you do, safety comes first. To protect the person from falling off the deer hunting tree stand. Safety harnesses are the personal protective equipment (PPE) for the hunters and are also called fall arrest systems. Make sure to wear this harness all the time on your stand.
I tried hunter safety X1. Note that I weigh 184 lbs. and am 5'11" tall. Needless to say, it has a brilliant weight holding capacity. After reading several tree stand safety harness reviews, we couldn't resist trying it out.
Hunter Safety System X1 has maximum comfort and is a lightweight retractable hunting safety harness. It is available in camo appearance, making it an ideal choice for game animal hunting. For more details, read our recommended best tree stand safety harness and detailed buying guides.
Safety harnesses and lifelines, both bear manufacturer's expiration date for their service life. Don't exceed their usage than the mentioned time frame for experiencing safer hunts.
2. Tree Accessory Hanging Hooks & Bow Hangers
Tree stand hooks are used to hang backpack, bows and other accessories to the tree whilst you are in treestand. These are quite similar to the screw in steps added to the tree to climb on the stand.
Since any kind of hook can damage the tree, make sure to check the local laws whilst putting these on live trees on public lands.
We used the HME dual accessory hooks for our hunting trips and these offered great durability. I was able to hang my 40 lbs. backpack with water bottle, rangefinder, and a couple more things. Made out of metal, the hooks are strong. The screw length is 1 inch which when pounded leaves 2 inches of hook length.
A Pro Tip: when using treestand hooks for hanging your gear, be mindful of the style of this particluar unit. A hook, having a bend on its one end is more helpful to save your gear from slipping off.
Great for holding firearms, bows, and other heavy equipment, hangers are one of the best tree stand accessories and often used with one man ladder stand and 2 man ladder stands. It could be a little tricky to set it up for the first time however, it's not trouble when you have a helping hand.
The HME products hanger is a convenient tree stand gear hanger that folds into half for easy storage and transportation. The super-strong machined mounting screw makes sure that it doesn't bend or break while holding heavier items.
I took these out in Southern Iowa during my hunt with high wind speeds. Fortunately, the HME bow hangers for tree stands stayed strong while holding my bow. It took a lot of force to push it into tree.
If you are looking for something that can not only hang bow, but also jacket, backpac and more, check best bow hanger.
A Pro Tip: Whitetail hunting involves long sits and holding a firearm or a bow throughout a hunt is quite nagging. Thanks to this life sustaining tool for allowing a hunter to hang his bow and other little gear. Look for a hanger with fewer joints and a sturdy design to hold your hunting gear without dislodging from its place.
3. Storage Bags
As a hunter, you would have many tools and need extra pockets. Thus need a spacious and durable hunting bag. You can carry small gear like rangefinder, knife and game meat bags (meat packs) in these storage bags.
You may have a backpack, that can easily carry small tools, offering great access and ease of use. Hunting storage bags are scent free. Summit tree stand bags are one of the most widely used and popular among huntsmen.
If your treestand has a front bar, the summit tree stands front storage bag would easily fit in there.
I used to carry storage bag all the time when hunting with saddle platform. It gives quick one hand access to necessary gear while up on the tree.
A Pro Tip: A storage bag with camo pattern and waterproof liner is going to worth the deal. Or use a turkey vest as a life hack since its bigger and spacious pockets provide you ample room for carrying all your hunting gear except for the bow and arrows.
4. Gear Hoist
When it comes to lifting gears such as your bow or backpack from ground to higher places, tree stand hoists are used. You can find several retractable bow hoists for tree stands for your hunting equipment. However, it must be sturdy to pull good amount of weight and must be noiseless.
The huntin' hoist gear hoist offers brilliant retraction, strength and soundless experience. Using this doyles gear hoist, I was able to get my equipment up in no time.
Gear hoist is most common among climber stands, hang on stands and ladder treestand hunting units.
A Pro Tip: Many starter hunters complain that their treestand hoists come undone which means they don't lift a single gear. To overcome this learning curve, you should follow this, i.e. maintaining the right tension along the rope.
5. Tree Stand Blinds
Our experience with guide gear hunting tower blind was great. It measures 6' tall from the ground and has 4 x 4 dimensions. The floor is constructed out of steel with the additional support of a plywood sheet.
Read best treestand blinds for detailed buying guide and the ones that fulfils your needs.
Hunting blinds are a clever way to trick game animals form far. See everything but don't get seen is what these blinds are best at. Blinds come in various types such as camo blinds, tree bark blinds, and more.
For me, this is indeed one of the best deer blind accessories to have. We used these to cover our tree stand where it was quite visible. Thanks to its camo appearance, we were almost invisible and no game animal could spot us.
Pro Tip: Even in treestand blinds, the hunters have to maintain their stealthiness. Ensure that you're paying for a blind which is weatherproof and scent free.
6. Umbrella
Best umbrellas for tree stands are ones that keep you and your gear dry during long sits in elevated position. During rain or snow it protects the hunter from moisture, and snow. It is usually made out of waterproofing and UV resistant materials. You can easily install it right above your head on the tree.
This camo treestand umbrella is 57 in. wide and hence covers a significant area. I used it to provide my head shelter when the weather was unstable, it covered me from every angle for several hours.
Because of the nylon material, it is a good choice for moderately rainy days. While using it on a solo hunt, I was able to install it on the tree all by myself. I experienced it becoming unstable during winds reaching 25-30 mph.
A Pro Tip: only with the right size and style of tree umbrella, you can experience a dry hunt. So pay extra attention to these significant details when buying a treestand umbrella, to get the real bang for your buck.
7. Tree Stand Lock
Kryptonite 5ft. Chain and New York Disc Lock is the best tree stand lock out there. If you're an avid hunter and own land that has tree stands setup, you definitely know the worth of your equipment.
Each gear is expensive need time to setup and cannot be purchased everyday. Believe it or not, there are people lurking in thick jungles, looking for opportunities to take what's not theirs.
Occasionally, hunters leave their tree stands mounted when their hunting plans are divided over a period of time. To cater to the issue of theft, hunters must look for the best tree stand lock.
The disc style stainless steel lock is 5 ft long with each shackle being 15mm thick. The lock can easily be tied around the tree stand to keep it propped up in place. Field testing has revealed that Kryptonite 5ft. Chain and New York Disc Lock is not easy to shake off or cut up. One would need heavy machinery to get through.
Kryptonite 5ft. Chain and New York Disc Lock does not necessarily have to be used on a tree stand. On the contrary, it can be used to lock up anything, making it multipurpose. The lock comes with a cloth covering to protect it when not in use.
Conclusion
You will find hundreds of climbing tree stand accessories but not all should be used. You can add as many as you want, after all your hunting strategy could be entirely different from your pal.
However, buying only those that make a difference in your experience positively, is important. These are designed to support a huntsman hanging on a treestand. From ensuring protection from falling on the ground to providing easy access to all the hunting gear, the best tree stand accessories are a true blessing.
Before you enter the market, determine the type of hunting you perform and list down your requirements. This will save you from investing in the wrong products and help in getting the best tree stand accessories.
Frequently Asked Questions (FAQ's)
What is the best universal tree stand mounting system?
The hang on buddy treestand mounting system made of steel ensures brilliant strength and is the top choice for universal mounting systems.
What is the ideal height for a tree stand?
As a general rule, 17 to 20 ft. of elevation up the tree is ideal for tree stands. However, the height can vary in some rare situations. 
What is the most important tree stand accessory to use? 
Having safety harness with vest, storage bags are the most important. Harness offers personal safety whereas, storage bags hold and protect your gear.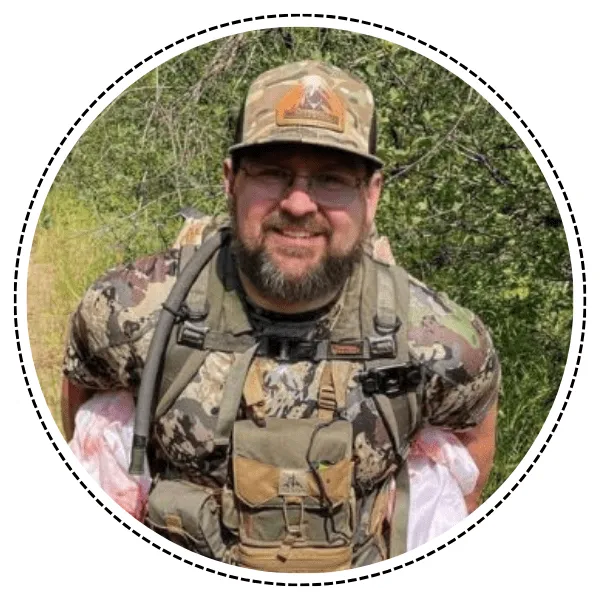 About Alex David
I am an avid bow hunter and author of Tree Stand Ranger. Hunting from tree stands has been a passion of mine for many years. I've had the privilege of owning several tree stands and hunting properties throughout my life, and I take great pride in having the opportunity to do so. Read more about me.