No matter which part of the state you live in, if you're hunting frequently in or out, the best portable treestand would be quite a good investment. However, a best tree stand for bow hunting is lightweight and portable and shouldn't cut on comfort, ease of use, and durability.
As per our experience, Summit Viper SD is the best investment for climbing treestand. It is followed by XOP Xtreme Vanish treestand which is best in the hang on category. To hunt comfortably while sitting or standing, a best tree stands for deer hunting, that we recommend is Milennium Monster.
Top Pick
Summit Viper SD Climbing Stand
Aluminium lightweight and comfortable hunting tree stand
Camo and mossy oak variant and footrest can be bought separately
Foam padded noise free build, can carry up to 300 lbs.
5 years warranty shows company stands with the product.
Editor's Pick
XOP XTREME Vanish Evolution
High quality aluminium green and grey color stand
350 lbs. weight rating
Comfortable seat and wide platform with ready to hunt weight of 11 lbs. means lightweight and easy to carry.
Need climbing sticks (bought separately) to climb up and install on tree
Editor's Pick
Millennium Monster Hunting Stand
Large flexible seat with strong platform and footrest.
Can carry weight of 300 lbs.
Adjustable seat. Need climbing sticks to be bought separately
Aluminium made with weight of 19 lbs., can be carried easily.
TreeStandRanger.com is reader supported website. We may earn affiliate commission if you shop using links on this page (without additional cost to you). Learn More
With a wider seat and platform, ultra lightweight nature and ergonomics, using these stands is a real thrill. However, when we took a plunge into reviewing several treestand options, we learned that there are much more lies to making a treestand the best portable deal.
50+ Hunting
Stands Tested
10 Best
Units Listed
Almost 1 Year
Of Research
Keeping quick installation, portability and comfort our top priority, we have assumed that only lightweight and noiseless tree stands are the best bet. We have reviewed and listed 10 best treestand choices after digging deep into more than 50 treestands.
Best Treestands 2023 – Lightweight, Portable Stands for Public Land
We haven't included any ladder stand as they are not portable/lightweight. Ladder stands usually require at least 2 person to set up. They can't be used to hunt on public lands. If you are specifically interested in ladder stands to permanently install on your property or private land, check out best ladder stands available.
1. Summit Viper SD – Best Tree Stand for Bow Hunting 2023
Key Features:
Stand weight: 20 pounds
Equally useful for bow hunting and rifle hunting because of gun rest.
Weight capacity of stand is up to 300 pounds
Platform part rattles during climb if cable is not securely attached.
Everything padded for comfort and noise proof hunting.
Adjustable plush seat with size: 19.75" x 22.5"
Time takes to unpack and install: 17 minutes
The Summit Viper SD is recommended as the best portable treestand for mobile bowhunters due to its lightweight design and ease of setup. Weighing only 20 lbs., this climber stand is constructed with aluminum, ensuring both portability and durability. Despite its lightweight nature, it can support hunters weighing up to 300 lbs.
The Summit SD series includes two variants: the Viper and the Viper mini. The main difference between them lies in the seat and platform sizes. The Viper mini has a smaller seat size of 19.75 x 22.5, while the Viper Pro offers a more spacious seat measuring 19.75 x 26.5, providing greater comfort.
The platform sizes of viper sd and viper mini also differ with the later being less functional for longer sites. However, the comfort level can be enhanced using one of the summit's very own best tree stand seat.
The regular Summit Viper SD is designed to be smart and spacious, making it an ideal choice for a portable tree stand. Summit seat and platform design enable it to nest its sections together, facilitating easy transportation for hunters. This feature allows the unit to be conveniently carried in backpacks, enhancing its portability.
Additionally, summit viper sd offers quicker installation and roughly took 17 minutes to reach tree top hunt ready position. The quick draw cable retention system eliminates the need for bolts or pins.
Overall, Summit Viper SD is a great buy for mobile rifle hunters who need gun rest as well as quick/easy installation and portability. We have recommended it to multiple hunters for mobile public land hunt.
Pros
Ease of use
Lighter construction
Wider platform
A nice backpacking treestand
Cons
Sometimes, assembling first unit takes time
2. XOP Xreme Vanish Evolution – Best Lightweight Hang On Tree Stand
Key Features:
Stand weight: 12 pounds
Weight capacity of stand is up to 350 pounds
XOP is incredibly soundless, during movement, unpacking and installation.
No back rest or arm rest. No added gun rest for rifle hunters
Seat size: 12" x 14"
Time takes to unpack and install: 10 minutes
For bowhunters who prioritise mobility, the XOP EVO hang on treestand is the ideal portable choice. Weighing only 12 lbs., it is incredibly easy to transport between hunting locations. This stand is particularly well suited for mobile setups and hunters operating on public land.
For easier transportation, XOP has never demanded any compromises and has kept the stand quality nearly equal to a Lone Wolf's stand yet keeping its lesser price tag. Since this hang on stand does not comes with many treestand accessories, hunters often look for options to enhance safety, portability and comfort.
While portable treestands often sacrifice sitting comfort, the XOP EVO stands out with its 3 ply foam padded seat. Although it lacks a backrest, armrest, or footrest, the seat can be easily levelled up to provide ample legroom for extended periods of sitting during hunts.
The newer version of the XOP XT Evo treestand has a redesigned platform that is 2.5 lbs. lighter than its previous version. Although the platform may appear small initially, it widens when the seat is flipped up. This is the reason, there isn't a lack of room on the platform for your standing.
This cast aluminum xop xtreme stand isn't just stable but super easy to hang onto a tree. This stand is top recommendation for portability and mobile bow hunting on public lands.
Even though it never uses ratchet straps to tie around the tree, the bracket receiver let you hoist the stand in a fraction of time and labor. This would certainly go another way round when you want to take apart the unit. A true cakewalk!
Pros
Sturdy stand
Can carry up to 350 lbs.
Lightweight aluminum construction
Cons
Requires additional accessories
No backrest, armrest, gun rest or footrest
3. Millennium Monster M150 – Best Tree Stands for Public Land
Key Features:
Stand weight: 19 pounds
Weight capacity of stand is up to 300 pounds.
Super quiet during setup, movement and climb.
Backrest added for comfort
Comparatively larger seat (24" x 20") and roomy platform, best for sit or stand bowhunt.
Time takes to unpack and install: 12 minutes
We were amazed by the portability of this hang on treestand. The Monster M150 speaks for the impressive engineering by Millennium to show that a portable treestand could be huge and lightweight at the same time.
Monster M150 is huge in the sense that it is facilitated with a seat relatively larger and deeper than its rivals. Plus, the platform on this stand is fairly wider than many of its competitors. This stand offers large space for both sitting and standing without sacrificing its adjustability.
The Monster M150 hang on treestand boasts a foldable seat, rugged aluminium construction, and a weight of approximately 19 pounds, ensuring easy portability for hunters. Additionally, the integration of a ratchet strap with the platform enhances security and stability, preventing any wiggling during crossbow hunting.
Who'd deny having the safest portable treestand for any type of hunting? The M150 never stops influencing us with its SafeLink technology to show its commitment to hunter's safety.
Our team think that Millennium stands are costlier because they are premium made and are quality products. They also go on to notice that despite tending to be bigger than many other portable treestand options, the M150 makes a great deal as it exceeds expectations of bowhunters.
Pros
Comfortable yet sturdy stand
Perfect for big guys
Lightweight aluminum build
Cons
No arm rest yet comfortable for long sits
4. Summit Goliath – Best Treestand For Deer Hunting
Key Features:
Stand weight: 21 pounds
Weight capacity of stand is up to 350 pounds
Without secure cable attachment, rattling noise is observed.
Everything padded for comfort and noise proof hunting.
One of the biggest sized seat climber: 24.5" x 37.5"
Time takes to unpack and install: 16 minutes
Treestands from Summit SD lineup are pretty difficult to beat for their supreme functionality. We're listing Summit Goliath which can withstand a weight capacity of 350 lbs. without a snap.
After field tests, we don't doubt the sturdiness and portability of this treestand. Made with aluminum, this treestand is impactfully lighter than a steel treestand. Therefore, can be regarded as one of the best portable treestands on the market.
The Summit Goliath and Viper SD treestands share similar construction features, both being built with aluminum. However, the Goliath weighs 1 lb. more than the Viper SD, coming in at 21 lbs. This addition of weight becomes crucial when you want to use this stand for moving around several sites.
The Summit Goliath treestand is designed to accommodate hunters with larger frames, providing ample room for sitting, standing, and movement. The seat has a backrest, armrests, and a well designed footrest to make long sits possibly comfortable.
Again, like Viper SD, Summit Goliath SD also features the dead metal sound deadening technology to prevent any banging sound of rifle during usage. Considering its features and value for money, the Goliath SD is highly recommended for hunters.
Pros
Great aluminum build with camo finishing
Comfortable, padded seat and backrest
Larger and adjustable seat compared to other summit stands
Cons
While climbing this unit in morning, it may create sound that will startle deer.
5. Summit Mini Viper SD – Best Lightweight Tree Stand
Key Features:
Lowest stand weight: 18 lbs., considered best portable stand.
Weight capacity of stand is up to 300 lbs.
Quick to setup in less than 10 minutes without a sound.
Everything padded for comfort and noise proof hunting.
Comfortable and adjustable plush seat: 22.5" x 33.5"
Like a twin sister to the standard Viper treestand, the viper mini is best treestand for bowhunting and is identical to mainstream viper climber, except it has a mini version of seat and the platform.
In the first place, Viper Mini cuts down on weight and is 2 pounds lighter than the regular Viper stand. It is designed to be lightweight, weighing 2 pounds less than the regular Viper stand. This feature making it ideal for backpacking and reducing the need to sacrifice other several hunting gear.
Summit has made some minor changes in the size of the seat and platform of this equipment. Both the platform and the seat are 4 inches less in size as compared to its larger counterpart. Therefore, it offer somewhat little room for sitting and standing.
In our field tests, the Viper mini is regarded as the best tree stand for bowhunting for small size hunters and women. It is easier to transport and use. Regardless of its size, the seat is super comfortable to sit in. The full backrest and armrests reduce pressure on the hunter's stretched muscles.
The Summit Viper Mini incorporates the QuickDraw technology, ensuring easy and hassle free setup while providing stability and preventing any wiggling sound. Additionally, the sound deadening technology reduces squeaking sounds caused by metal-to-metal contact of rifle and tree stand, creating an optimal silent hunting experience.
Pros
Closed front aluminum build
Foam padded backrest and arm rest
Great Comfort and safety
Cons
A little small for big guys of 6 ft. and above. They should go with Goliath
6. Rivers Edge RE556 – Best Portable Tree Stand for Public Land
Key Features:
Stand weight: 28 pounds
Weight capacity of stand is up to 300 pounds
No sound or rattling observed during installation and climb
Comfort rating 9 out of 10
Size of platform: 24" x 37"
Time takes to unpack and install: 14 minutes
The River Edge RE556 XL is a recommended choice for hunters who prioritise portability and ease of use. It offers significant design improvements in terms of adjustability, making it an excellent option for those hunting on public land.
The River Edge RE556 is a durable and spacious treestand crafted with steel. While it is bulkier at 26 lbs, it offers excellent stability and comfort. It features a unique lever action system that provides a secure bite into the tree. Although users may need an extra long garage hook for hoisting the stand in position.
Whether you're gun hunting or bow hunting, the stand never lets you feel tired. The seat flips up to expand the platform room, offering convenience for standing shots. With a 22″ seat height, it is ideal for larger hunters, but shorter hunters may find it slightly cumbersome due to the higher distance from the seat to the platform.
For the money and noise, this stand beats many other sturdier stand options. It is durable, easy to use, roomy, and at a price that won't ask you to smash your funds.
Pros
Oversized platform for standing and shooting
Foldable seat with armrest and backrest
Comfortable yet rugged and sturdy hang on unit
Cons
Looks like it is made for 2 person but it isn't
7. Guide Gear Hang on Tree Stand – Lightest Tree Stand
Key Features:
Budget friendly stand weighing only 21.6 pounds
Weight capacity of stand is up to 300 pounds
Platform part rattles during climb if cable is not securely attached.
Low level of comfort because no arm rest, back rest or gun rest.
Seat size: 24" x 29.5"
Unpack and installation time: 16 minutes
Running short on money? Guide gear's hang on is budget friendly yet best tree stand on public land. It may lack some features with respect to comfort but for the price and value, it made to top 10 in our list of best hunting stands.
Construction wise, guide gear hang on aligns with durable and rugged build. Made with heavy duty steel, this climber isn't just durable but can resist corrosion and rust even when hung throughout the year.
Guide gear stand never disappoints and one can easily sit and stalk for 2-3 hours. Yet for the price, this seat size is a good deal.
A wider platform equals a safer bow hunting experience. Like several pricier choices in the market, the guide gear stand has generous room to stand and bow hunt on platform.
What we have found in this stand is a mediocre sound preventing system. As the stand brings a real challenge to your hunting job since its creates squeaks during long sits which can warn the game animals.
In regards to portability, the stand may feel slightly heavier for mobile hunting. However, its easier setup process compensates for this drawback, making it a good value for the money
Pros
Durable and safe Hang on structure
Budget option
Portable yet rugged steel & weather resistant built
Cons
Not comfortable but provide value for cheap price
8. Guide Gear Deluxe – Best Bow Hunting Tree Stand
Key Features:
Stand weight: 32.2 pounds (Heavy weight and sturdy)
Weight capacity of stand is up to 300 pounds
Squeaky noise produced during long sits.
Comparatively small seat size: 17" x 10"
Time takes to unpack and install: 20 minutes
Guide gear's deluxe is decently priced and offer all the contemporary features which put a tree stand to good use. Beginner hunters can relish guide gear deluxe which is durable, quiet, and has impressive ergonomics.
The Deluxe tree stand offers a wider platform with flip up seat, addressing the limitations of a narrow platform. This allows bow hunters the freedom to move and keep their feet relaxed during long hours of sitting.
In our field tests, we have rated the seat to be mildly comfortable, because of seat, armrest and wide platform.
Updated: During field usage, we have noted that the guide gear deluxe does produce squeaky noise if you move, stand or sit in stand.
The solid steel body, which is powder coated prevent rust. This makes it suitable for long term use in moist outdoors.
Installing the stand is a painless process and can take you up on tree in less than 20 minutes which is fairly normal for hang on stands.
Pros
Foldable footrest with big platform
Great seat with long backrest and padded arm rest for long sits
Great portable option for big guys with 300 lbs. weight limit
Cons
Stand is heavier compared to competitors but great if fixed on property.
9. Lone Wolf Wide Sit & Climb – The Best Tree Stands for Archery
Key Features:
Stand weight: 20 pounds
Weight capacity of stand is up to 300 pounds
Platform part rattles during climb if cable is not securely attached.
Everything padded for comfort and noise proof hunting.
Adjustable plush seat with size: 19.75" x 22.5"
Time takes to unpack and install: 10 to 20 minutes
The Lone Wolf Sit and Climb is more expensive than other climbers but is lightweight, portable, and quieter.
There is certainly a reason behind naming the stand wide. Its larger and wider platform is designed to accommodate bowhunters and archers with bigger and taller bodies, offering them better space and incline for aiming at their targets.
This stand is wider than Lone Wolf's original Sit and Climb treestand, providing more space and comfort for stout hunters during extended sittings. The seat is secured tightly with three straps, although some users may find it uncomfortable because of its style as they might feel sinking into it.
This stand is known for its durability and can support weight capacities up to 350 lbs., making it a popular choice for taller hunters. Despite being wider, it remains sturdy and solid. Additionally, contrary to the belief that climbers can be difficult to use, the Viper SD has simplified the climbing process, making it easier for hunters.
The most significant feature of this stand is its ultra-portability. The hunter can fold the stand into a 4 inch profile for his in or out hunting needs. Not does a hunter can tote the stand by securing it with its bungee strap but there are two backpack straps for carrying the stand, making a mobile hunter's life a lot easier.
Any stand which is entitled to the best should not make noise. And the Lone Wolf Wide Sit and Climb is impressively good at being one of the quietest treestands in the market.
Pros
Comfortable, safe and sturdy cast aluminum build
Large yet lightweight and soundless structure
Great for both rifle and bow hunting
Suitable for long sits
10. Lone Wolf Alpha II – Best Portable Tree Stand
Key Features:
Stand weight: 20 pounds
Weight capacity of stand is up to 300 pounds
Platform part rattles during climb if cable is not securely attached.
Everything padded for comfort and noise proof hunting.
Adjustable plush seat with size: 19.75" x 22.5"
Time takes to unpack and install: 10 to 20 minutes
Are you looking for a treestand primarily for mobile hunting? The Lone Wolf Alpha II is an ideal treestand for mobile hunting due to its lightweight design. It is highly portable and easy to carry over long distances without straining muscles during backpacking.
In addition, the stand also exceeds our expectations for being ultra comfortable. The seat is foam padded, ensuring a comfortable sitting experience. The self-levelling seat and platform provide convenience and comfort, particularly for larger hunters who may need to rest their tired limbs during long hours of sitting
Durability with portability is a rare combination! But the AlphaII is constructed with Lone Wolf's patented Aluminum to provide the stand its strength while keeping it as light as possible. That's why it is suitable for anyone under 350lbs of weight.
When testing its functionality against noise production, this stand scores impeccably amazing. When hanging, no squeaking or clinking sound is being recorded to alert the prey. Besides, the effortless installation is indebted to the style of this stand.
For the best treestand category, Lone Wolf treestands are ranked high and most trusted among avid bowhunters despite their exorbitant price tag.
Pros
Comfortable and safe hang on stand
Easy to backpack aluminum structure
Best portable tree stand
Cons
May need separate sturdy safety harness
Buying Guide – How to Choose Best Tree Stand for Bow Hunting 2023
To ensure that you'll experience the best portable treestand, we have gone above and beyond by testing more than 25 treestand options. We have evaluated each product strictly by checking its portability by carrying it on our backs to check how tiring it was.
In our field tests, we have evaluated each reviewed treestand carefully by checking its effectiveness and user-friendliness. We have also noted how much it remains quiet during an operation.
However, even after knowing these lightest treestand options, still further information requires your glance. After all, there are much more features besides the weight to look for in a treestand. Therefore, to enlighten you, we've compiled this brief buying guide on the topic.
Weight
Using a treestand is an action-driven experience. From setting it up onto a tree to strapping on to your back without slinging it over the shoulder should be a breeze. and this is possible only if your treestand would have a fairly lightweight body and compact footprint. So, whenever you're looking for a portable version of a treestand, pay special attention to its weight.
An average aluminum treestand weighs somewhere between 15lbs to 20lbs; however, there are more compact versions of treestand weighing no more than 8lbs to 10lbs to increase their mobility.
Needless to say that little weight brings in portability. However, the portable treestands may have little or no treestand accessories that require an increase in budget. Or it's also possible that build quality or the weight endurance capacity are asked about to compromise over. That's certainly the trade-off!
Size
It's amazing to have the lightest treestand for backpacking or carrying when you're hiking in the woods before setting up your treestand.
But what if when you discover that the provided seat is too small to sit or the foot stand is too narrow to stand during the hunt? Obviously, without any practical use, your portable treestand turns out to be the lousiest thing for your bowhunting.
This brings you to a point where you don't want to slaughter the size of the stand over its weight. Keep in mind that you need ample room for sitting when you're waiting for your prey. Vice versa, the need for an adequate platform can't be overlooked. a wider and spacious platform isn't only necessary for placing all your hunting gears but is significant for hunters during standing to aim.
On that account, maintain the balance between weight and size of the treestand to guarantee you get the perfect match.
Comfort
Since the bowhunters know that on their lucky days, they may win the brewster buck in a fraction of time whereas on some unfortunate days, hunting a 110lbs forkie seems to be like winning the Everest. This is the art of bowhunting where uncertainty prevails with every single second going past. And a comfortable treestand is, nevertheless, a gold mine for winning yourself a trophy buck.
So, let's be assured that you'll have the best bowhunting treestand to sit, stand, and shot. Also, prioritize the comfort feature if you're hunting for it all day long. For an instance, if you're a short-heightened person, you're strictly required to measure the distance between the seat and the platform to make sure that you can rest your feet comfortably on your stand. Similarly, this scenario holds for any tall or big hunter.
Due to these ruminations, we recommend you to check a treestand with adjustable seat height positions so that you can adapt accordingly.
Style
Apart from paying attention to the weight, size, and comfort features of a treestand, your focal point should remain on the style of treestand you're choosing. Yes, you read it right! Treestand style matters the most when bowhunters need a treestand, squarely fulfilling their lugging needs.
Typically, treestands are available in three different styles: ladder, hang-on, and climbers. Which one treestand style would make an exceptional choice is a matter of personal liking, largely depending on the hunter's physique and style of hunting.
Before you also unknowingly get yourself a treestand, explore these three stand styles deeper.
Ladder treestands
A ladder treestand consists of two units: the ladder and the seat. This is the largest treestand style, typically the heaviest among all other types. Carrying this sort of treestand on your back isn't just awkward but nearly impossible. Additionally, to setting up a ladder treestand, you may have to seek assistance from your pal.
They come in larger variants also known as 2 man ladder stand. They have either bench like large seat or 2 joined seats.
Since these treestands are the largest, therefore make the best treestand for public land. However, the comfort and safety associated with this kind of treestand are unmatched, and never ask hunters to consider it inferior in any way.
Climbing treestands
A climbing treestand or climber is relatively lighter than a ladder treestand, therefore, more portable. A climbing treestand is usually foldable and remarkably lightweight, making itself the best portable treestand for bowhunting.
Climber treestands consist of two sections: a platform and a seat. the hunter puts his weight on the platform to elevate the seat up the tree. A climber treestand doesn't require any climbing aids and works best with straight trees with uniform trunks.
Using this type of stand requires more effort and strength on the part of hunters, but after getting a hang of it, it becomes the most convenient treestand option on the portable side.
Hang on treestands
Hang on treestand or lock on treestands are the minimalistic type of treestands, which is consisted of one platform and a chair. They are strong contenders for climber treestands since both of them are equally appreciated by bowhunters for their ease of use and practical performance.
In general, hang-on treestands are the lightest treestands for bowhunting. They need straps or chains for hanging on trees. In addition, lock-on treestands require climbing aids such as screw-in steps or climbing sticks for moving from one place to another within a tree.
It's also worth mentioning that hang on treestands can fit any type of tree. However, the requirement of the screw in steps restricted in some jurisdictions is making these stands a questionable option as the best treestands for archery. Rest assured to abide by your state's laws to save any inconvenience.
With this closer and clearer picture of different treestand styles, you'd probably know that hang ons and climbers, both are great options to consider when looking for the best portable treestand for archery. Many models of these two configurations are made to remain lightweight yet durable while ensuring that the hunters won't have to sacrifice on transportability.
Included Accessories
A handful of bow hunting treestand accessories adds to the versatility of a stand. Besides, a fully prepared hunter can avail of an opportunity better than a hunter who isn't well prepared for the game.
An extra ratchet strap, a safety harness, a field dressing kit, a knife, and more are some essentials that must not be forgotten when you're backpacking your deer hunting stuff. Many treestands are equipped with these facilitations, if not, better to invest in them to enjoy a successful hunting experience.
Ease of Use
Setting up a treestand should be a hands on experience. Imagine your treestand to be lightweight and portable but not easy to set up; not a total rig. Agreed?
The best example of an easy to hook treestand is Millennium M100 which comes with a Cam Lock receiver. Mount the receiver on the tree and hang the stand on it within no time.
So whenever you're looking for a treestand, make sure that it should save you your precious time when assembling or dissembling. Don't go with fancy details in a treestand until they are worth the usage.
Tree Stand Height & Scent
When it comes to hunting deer from a tree stand, the height at which you position yourself is important for both your visibility and scent. Deer have an excellent sense of smell, so any human scent left behind on a tree stand can alert them of your presence.
The best tree stands pack for deer hunting is the one that allow you to position yourself at least 15 feet above the ground. This will help minimize your scent and ensure that any deer in the area don't catch sight of you.
Do tree stands help with scent control?
There is no definitive answer to whether or not tree stands can help with scent control, as this will depend largely on the individual hunter. Some hunters find that using tree stands helps to keep them out of the line of sight of deer and keep their scent contained. However, others have had less success with this strategy.
When setting up your tree stand, always clean and brush off any areas where your scent might linger. This include nearby branches or foliage that you may brush against during hunt.
It is essential to use proper tree stand scent control methods right from the start. This means taking care of your body odor before climbing into the stand by showering thoroughly with an unscented soap, using scent free deodorant and wearing scent free clothing.
Be sure to always use high quality hunting clothes and gear that is designed specifically for hunting. This will help neutralize your scent and maximize your visibility when out in the field. By following these tips, you can enjoy a successful hunt from your tree stand without spooking away any wary bucks.
If possible, try to position yourself in an area that has a good wind flow and is partially hidden from view by branches or natural foliage. Doing so will help prevent deer from spotting you, and can also minimize any scent that may carry on the wind. It's crucial to pay attention to the wind direction and make sure that you're downwind of where you think the deer will be coming from.
Finally, it's important to practice good hygiene while in the stand. This means not eating or drinking anything that has a strong scent, and making sure to properly dispose of any garbage so that your scent isn't left behind.
Bowhunting Tree Stand Tips
Approximately 3000 accidents and injuries were being recorded in 2018, due to falling from treestands. Using a treestand for bowhunting can be simultaneously challenging and dangerous unless you take enough measurements.
To confirm that you'll have a safe and sound hunting experience on your treestand, we've penned down some useful tips you must discern.
Always wear a Full Body Fall Arrest Harness System (FBFAHS) while climbing or descending a tree. Be wary that the tether on your FBFAHS is intact and it meets the industry standards approved by TMA (treestand Manufacturer's Association).
Inspect your treestand carefully to check any signs of wear and tear. If you spot any damage, claim to the manufacturer immediately.
Read the instruction manual of your treestand carefully to review what warnings and precautions are required to maintain.
For bringing up or down your hunting equipment, you should prefer using a haul line. Attach a thick and heavy cord to your treestand for performing the said job. Be wary to keep the muzzle nose down when hanging a firearm.
Some practice beforehand would go a long way. If you're a newbie, you need to learn properly how to use a treestand. There are several video tutorials on the Internet to guide you through the task. Avail them before laying your hands on a treestand right out of the box.
Again, maintain your safety first while climbing on the tree. If you're using a ladder or a screw in steps for climbing, make sure to use your both hands and one foot while shifting your weight.
Don't plant your treestand on a tree with shallow barks.
Choose a tree that is straight and at least has a diameter of 8 to 9 inches. Pine trees are an exceptional choice for setting up a treestand.
Being a starter, you should hang your treestand 20 feet above the ground. Always have a backup recovery plan when using a treestand for the first time.
A treestand, having metal parts may create a clinking sound when metal to metal contact happens. Validate that your treestand remains noise-free during usage. It's mandatory if you won't want deer to sense your presence.
Conclusion
There're few chances of going wrong with our selected 10 best portable treestand choices. All of these stands are unique and functional and meet most of the requirements of bowhunters.
However, to narrow down your search, we suggest you consider buying a treestand from Summit SD line up. With quality build, nice and comfortable design, and economical price, you can lay your hands onto one of Summit SD treestands to take your hunting to the next level.
Hearing from you is such a delight! So, let us know if you're deciding on any other choice.
Frequently Asked Questions (FAQs)
Is a treestand safe to use?
Commercially available tree stands are safe to use as they are approved by Treestand Manufacturer's Association (TMA). Additionally, they have full body fall arrest harness to protect from fall.
What is the ideal bow hunting treestand height?
The ideal height is 14-20 feet off the ground based on tree trunk strength.
How to bow hunt without a treestand?
You can hunt from the ground by using blind if you aren't a treestand man.  
What is the lightest treestand?
Xop Evolution is the lightest treestand weighing less than 10 lbs. with a wider and sturdy platform, a comfortable seat, and user-friendly setup.
Which is better, bow hunting in treestand or ground?
Bow hunting from tree stands gives a better field of view. Whereas ground blinds provide hunters more freedom to move around without fearing the fall. Tree stands serve better by keeping you away from the sight of deer.
Which is a type of portable stand?
Both climbing and hang on stands are portable. You can carry both easily to desired tree and set up need few minutes only. Hang on stands also need climbing sticks.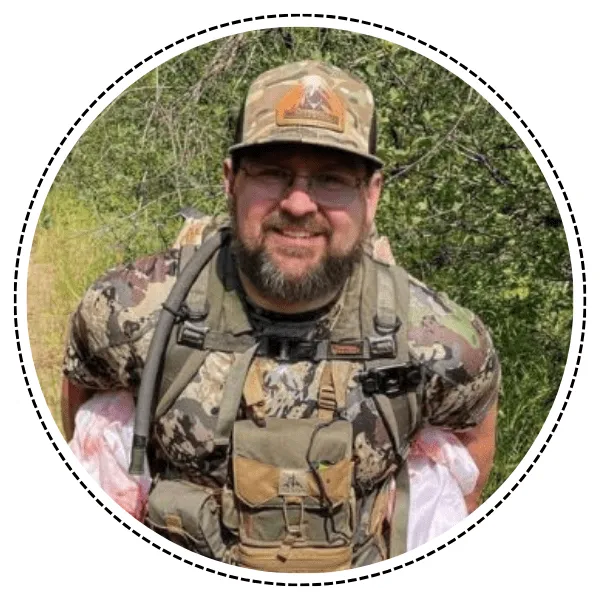 About Alex David
I am an avid bow hunter and author of Tree Stand Ranger. Hunting from tree stands has been a passion of mine for many years. I've had the privilege of owning several tree stands and hunting properties throughout my life, and I take great pride in having the opportunity to do so. Read more about me.