Summer and spring bring higher chances of spotting a deer as they come out in numbers to explore food plots. This is when your knowledge of how to make a salt lick for deer helps find them.
You can make salt licks at home by mixing three ingredients i.e., Di-calcium phosphate, trace mineral salt, and stock salt. Bucks and doe require an ample amount of salts for their body to ensure proper digestion. It also kicks in a dopamine response in them which enhances the urge to lick more salty items.
Starting from early spring in April and ending in September, herbivore game animals keep searching for food plots with mineral blocks. You can either buy readymade best mineral licks for deer or make one using homemade deer minerals.
For a lesser number of deer, people sometimes opt for mineral blocks that are readily available in the market and consist of several trace minerals. However, if you own a large field with numerous bucks and doe and want to go economical, you must learn how to make salt like for deer at home.
Homemade Deer Bait – How To Make A Salt Lick For Deer?
Sometimes, deer licks are also used as bait to lure the trophy bucks closer to the hunting grounds. This practice is not done during summer but only when the hunting season starts. Before September, you can make deer salt blocks to help them with their diet.
What Is A Deer Salt Lick?
Salt lick, also known as a mineral lick is a necessary dietary supplement for male and female deer. It includes numerous healthful minerals such as salt deposits. These also have multiple trace minerals such as calcium, zinc, iron, and phosphorus.
What Are Salt Lick Blocks Used For?
Salt lick blocks are a great food plot enhancer during the summer and spring seasons when deer need necessary nutrients. During these times, the majority of bucks including whitetails grow their antlers and need a fulfilling diet. It is also the time when the female does give birth to fawns and relies upon salt or mineral blocks for nutrition and energy.
Using salt blocks for deer in winter might not be as useful. Male bucks are not growing antlers and doe's are not ready to give birth at this time. That said, they usually don't travel toward deer mineral sites.
On the contrary, when the hunting season begins in September, hunters use the same salt licks as bait for deer.
Homemade Salt Lick For Deer
Give the deer salt for one day and they will come back to the same place every day. If you are an owner of a large hunting property and have several deer to feed, you can use the ingredients according to your needs. A pro tip: I use my hunting watch compass to navigate on my property if forget placement of salt licks after a year. You can also use google maps to navigate. That's where deer often roam during feeding months.
The quantity mentioned below will yield about 200 lbs. of total mixture for an incredibly low price. The amount of mixture can be used at multiple locations and can cover a significant number of acreage.
The DIY process is extremely simple and expensive. Here is how to make a salt lick for deer at home.
Ingredients Required
Di-calcium phosphate (1 part)
It is a dietary additive used for cattle animals such as goats, horses, etc. You can find a large 50 lbs. bag for under $30.
Trace mineral salt (2 parts)
This is the most important ingredient to make deer mineral blocks. It consists of numerous beneficial minerals along with salt and stimulates growth and digestion. Usually, trace mineral salt for deer is available for as low as $10 per 50 lbs. bag.
Stock salt (1 part)
Also known as ice cream salt is also available for $10 per 50 lbs. bag.
Directions
Grab a bucket and add the suggested part of each ingredient.
Mix it all well together.
Dig a 6-8 in. deep hole in the soil where you wish to put the salt lick.
Fill the hole with the mixture and mix it up with the soil.
Remember, when it rains, the soil will absorb the salt lick. The residues on the surface are taken up by deer however, most of it gets into the sand. So, make sure to check weather conditions before using the mixture on your land.
You can also use a fake stump deer feeder and pour the mixture all around it. Use it at different locations where deer commonly pay a visit e.g. near deer trails. For rainy days, place tree stumps in a safe place where it doesn't mix with water, and bucks can easily find them.
When using it as bait, make sure to pour it near food plots to attract a greater number of animals and place your best hang on stand on a nearby sturdy tree.
Homemade Deer Food Block
While a salt lick or block has more salty components, deer also look for mineral blocks that have a wider variety of nutrients. For example calcium, vitamins, manganese, iron, and more.
These nutrients provide numerous health and growth benefits to them. Making deer mineral licks is not a hassle and you can do it on your own in a few simple steps.
Ingredients
2 cups = Oats
2 cups = Cornmeal
1 cup = Brown sugar
1 cup = Molasses
1/2 cup = Vegetable oil
Directions
In a large bowl, pour in molasses, brown sugar, and vegetable oil. Mix it well.
Now add in the oats and mix again.
Finally, pour the cornmeal and fold the mixture well.
Preheat your oven to 350°F for 10 to 15 minutes.
Take a pan of your choice, spray some oil on it, and fill the mixture in it.
Put it in the oven for 15 minutes then take it out and mix it so that the sides are not burnt.
Again put the pan in the oven for 15 minutes.
Let it cool down and then transfer it to a large container.
Fill the mixture gradually and press it down after every layer so it because taut and molds into the shape of the container.
Leave it overnight and take it out in the morning.
You will have the fortified homemade mineral block for deer.
Rain can wash away the food block. Therefore, be careful with the placement and assess weather conditions before putting it out.
Homemade Deer Attractant Food Bait
As mentioned earlier, many hunters use the homemade deer mineral block as an attractant to lure the trophy bucks. You don't have to spend lots of money on readymade baits and can make one yourself.
It is possible to make a variety of attractants including apple scent, peanut butter, mixed food, and many more. However, we will share the details for the best deer attractant i.e., peanut butter that attracts deer magically because of its strong smell.
Take any peanut butter jar and remove its lid.
Choose a tree where deer are likely to come frequently.
Nail/screw the link in the tree trunk, about 4 to 5 ft. above the ground.
Cut the bottom of the jar using a knife and screw the jar onto its lid.
From another jar, spread some of the peanut butter directly on the tree trunk.
This tactic has proved to be one of the most effective ones in drawing the deer. So, make sure to choose the right spot and keep a close eye on the surroundings.
Conclusion
Learn how to make a salt lick for deer in simple ways that too, without spending a hefty price. These licks and blocks contain essential minerals for deer that help in their growth and digestion.
You can also use the same salt licks and food blocks to lure the trophy animals during hunting season. But, how?
Big bucks and doe will remain on your land all year and when hunting season comes, they can be easily lured to hunting stand. For that knowing how to use a rattling bag is essential.
Frequently Asked Questions (FAQ's)
What are the most common whitetail deer minerals?
Calcium and phosphorous are generally the most common whitetail deer minerals. This is because these minerals are found in whitetail's antlers too hence, are highly needed for antler growth.
What are the best mineral rocks for deer?
You can find a variety of mineral rocks for bucks. However, our two top recommendations include the Trophy Rock Redmond Mineral Rock and Lucky Buck Deer Mineral Rock.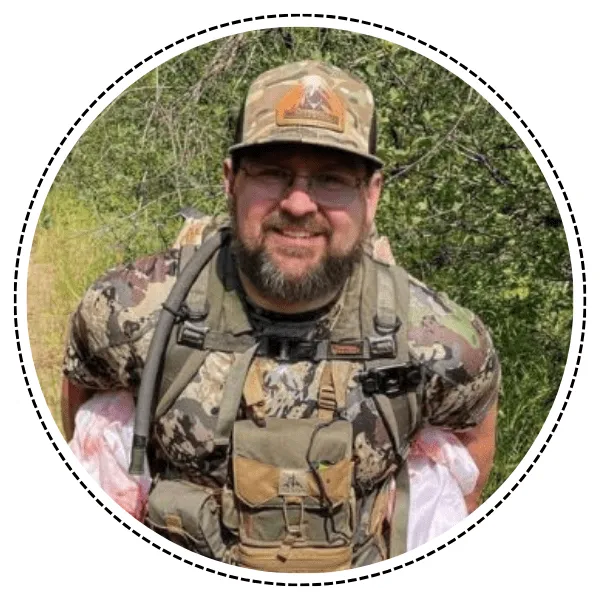 About Alex David
I am an avid bow hunter and author of Tree Stand Ranger. Hunting from tree stands has been a passion of mine for many years. I've had the privilege of owning several tree stands and hunting properties throughout my life, and I take great pride in having the opportunity to do so. Read more about me.
Related Hunting Guides
Tree Stand Hunting
Tree Stand Hunting Essentials