Do you know how to put up a tree stand as a beginner? There are several types and we will discuss each one of those, pros and cons, accessories required and detailed instructions.
Putting up a tree stand is relatively simple for hang on stand where you need climbing sticks to reach desired height in tree. For ladder stand, usually 2-3 person are required to erect the ladder with seat and make it stable to withstand weight. Climbers require personal experience, practice and confidence.
Although it looks pretty difficult to reach on 15 to 20 ft. height and sit comfortably. But it is not entirely like that. If you know your way around the tree stand, you are all set to make some nice shots at the bucks.
How To Put Up A Tree Stand By Yourself – Complete Guide
There is a common question of how to hang tree stand. There are different ways. The way to put up a deer stand depend on type of stand you are using, its weight and manufacturer's guidelines. But we will discuss and summaries setting up all the types in this article and provide detailed relevant video as well.
Usually, a climbing stand comes with a platform and seat. The platform provides space to stand up and seat has backrest, armrest and gun rest. Finding a branchless, firm and fully live tree without scales is necessary to climb using climber stands.
Among all the categories of tree stands, climbers are most dangerous. However, they are most portable as well and can be carries to any location in public or private hunting lands. It can bring you up on tree rather quickly as well.
Both, platform and seat comes with cables that are attached to trunk of selected tree and are fixed firmly. The foot are placed on platform and using the stirrups on both sides, it is used to move upward and downward. Similarly, the seat is moved upward and downward using hands.
Since, the risk of slipping through climbers is higher compared to other structures, wearing safety harness and vest is extremely crucial. The bright orange vest increase hunter's visibility from far incase he needs help. In case you are hanging a saddle platform, don't forget to use best knee pads for saddle hunting.
Setting up a ladder stand is a little tricky. But it gets easier after you get to set them up one or two times. Ladder stands come in box and need to be joined as per instruction manual. Sometimes, it is too heavy to be carried by one individual and require at least 2 persons to erect vertically.
Once all parts are fixed, take ladder stand from workshop to field using four wheeler. Make sure that there is no hindrance between ladder stand and the tree. Put your ladder stand on the ground.
Lift up the ladder stand against selected tree while keeping the bottom of it in place. The tree should be live and straight. It should be higher than height of ladder stand. In case of best 2 man ladder stand, it should be sturdy, have double the trunk width than usual ones and is green on every branch.
Use criss cross straps and stabilizer bars to fix and properly secure ladder stand against the tree. When climbing the ladder, lean your weight forward and maintain at least 3 points of contact to avoid mishandling and accidents. Similar to all other stands, full body harness is used to secure yourself.
Any firearm that is brought up the stand should be unloaded as well. The muzzle should be pointed to the direction of ground. Haul line is used to bring firearm, bow and arrow and other necessary items up above ladder stand.
There are various ways to set up a hang on stand. One is to attach the cables to the tree trunk. Another is to use tree branches to secure the stand. Moreover, screw in tree steps and tree ladder aka climbing sticks are used to reach hang on stands.
After it is attached, you can adjust the unit accordingly to comfortably sit, lean, and move. Then you are good to go, either sit in the stand or hunt while standing, it is all up to you.
And that is pretty much how to hang a tree stand! You should learn how to use a climbing tree stand to better use it.
Frequently Asked Questions
Which one is the easiest tree stand to set up?
Summit Viper SD is probably the easiest climbing tree stand to set up. Since it is lightweight, carrying it to the tree is no big deal. All the necessary equipment and accessories are provided and climbing up is just as easy as it can be. 
How high should a tree stand be for bow hunting?
Many hunters keep the benchmark at 20 feet. If you know how to put up a ladder one, this is not an issue. As long as you are rightly equipped and carrying a safety harness with you, the odds of falling from the tree are very low.
What is the difference between setting up a climbing and a hang on tree stand? 
A hang on stand is slightly easier and faster to set up than a climbing one. Mainly the difference lies in the climbing sticks. With a climbing unit, you don't need climbing sticks and it is already attached to the tree before you climb up. You don't need a platform to hang as well.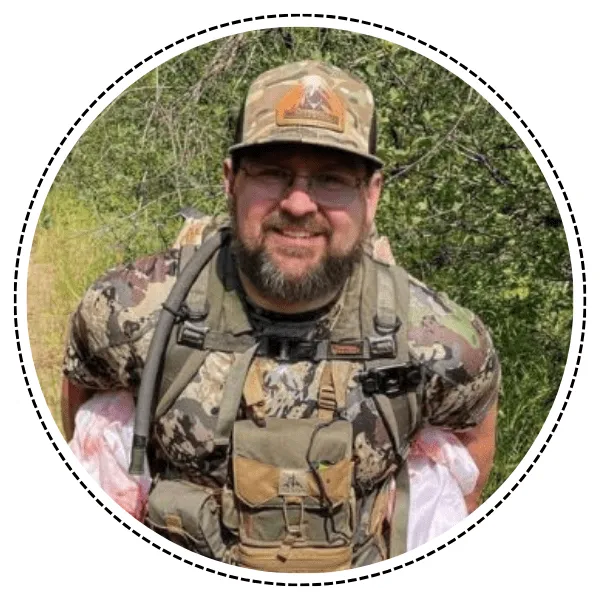 About Alex David
I am an avid bow hunter and author of Tree Stand Ranger. Hunting from tree stands has been a passion of mine for many years. I've had the privilege of owning several tree stands and hunting properties throughout my life, and I take great pride in having the opportunity to do so. Read more about me.