While waiting for deer to appear, hunters can get chilly sitting in their stands. However, there are a few remedies to avoid the chilling air by covering yourself with warm cloth layering. Apart from that, a sleeping bag can offer a nice cushion from the winter breeze and keep you warm.
A sleeping bag will take up a good amount of space. You can only use it in a boxed blind with sufficient space. The second problem is it will create noise, which is not recommended in any hunting scenario.
Apart from that, a sleeping bag is a nice option for hunting up North in chilly Winter. Besides getting a warm jacket, it is an affordable and comfortable solution only for (box blind and ground blind hunters using rifles).
Is It Recommended To Bring A Sleeping Bag Above a Tree Stand?
No! As mentioned before, it will create noise, which will spook deer. Oftentimes, hunter spook deer while walking to stand. You must do layering instead. However, if you can't bear cold even in layering and have a box blind facing food plot on your hunting land, you can get one and place it above the tree.
Getting in and out of a sleeping bag will create unnecessary noise that will startle the game nearby. Doing this can consume time and money and produce a sound that spooks the deer.
However, we researched to give you what you are looking for!
Wearable Sleeping Bag In Tree Stand
Wearable Tree Stand Sleeping Bag
You should be worried about noise while getting in and out of the stand. Therefore, a wearable sleeping bag seems a doable option. This Selk'bag Lite Wearable Sleeping Bag is recommended for temperature rating 48-55 °F, and it will give a comfy feel while you are up above stalking deer early morning or evening in Winter.
A sleeping bag is carryable over your shoulder because it won't fit your backpack. I know it keeps your body warm. With a sleeping bag on, you don't have to wear layers of clothing to keep you warm and slow you down. 
Looking at the positive side, with a sleeping bag on in a treestand, you can sit and sleep while watching the the food plot. Just like layering, you will have difficulty grabbing a rifle and moving with a sleeping bag on you.
Sleeping Bag By Teton Sports
Quiet Sleeping Bag
Everyone has their priorities on things to consider for keeping themselves warm. However, for hunting, a sleeping bag is only recommended for box-blind users, that too while avoiding any sound. For that, I have used Teton Sports Deer hunting 0°F sleeping bag.
It is one of the most reliable options for hunters to select, which will keep you warm on Winter hunting days. However, it won't fit in a backpack because it is bulkier than many expect. There is a standard two way, one side zipper to pack or unpack yourself.
Teton sleeping bag comprises polyester canvas and flannel along with superloft elite single channel hollow fiber. It is 90" X 39" in dimensions when in use. There are compression straps to pack it for storage. 
Conclusion
A sleeping bag in a treestand for some hunters is not a recommended choice as it will create a sound that will startle deer around you. But for those who want to stay cozy during their hunts, it offers everything to keep them warm. Everyone has their preferences. Most importantly, a Teton sleeping bag is one of the recommended options for those looking for one.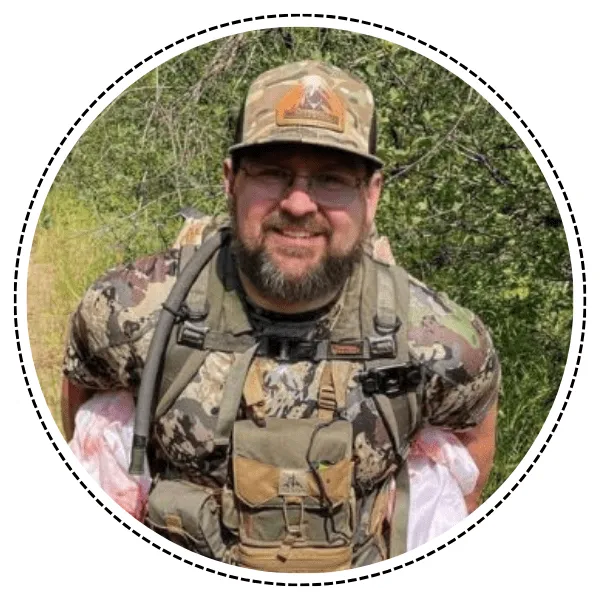 About Alex David
I am an avid bow hunter and author of Tree Stand Ranger. Hunting from tree stands has been a passion of mine for many years. I've had the privilege of owning several tree stands and hunting properties throughout my life, and I take great pride in having the opportunity to do so. Read more about me.