Summit Goliath vs Titan tree stand has many differences as well as similarities. They are distinct based on their sizes, weight carrying capacity, seat and platform measurements. From a hunter's comfort perspective, there are many important factors to consider.
Summit Goliath and Titan offer different options to choose from for the hunts. Their capacious sitting and ease of hunting allow hunters to melt for them and choose the size that is comfortable for them.
IMAGE
PRODUCT
DIFFERENCES
PRICE

Bigger

Summit Goliath

Weight: 21 lbs.
Carrying Capacity: 350 lbs.
Time To Setup: 3 min. 30 sec.
Seat Size: 24.5″ x 37.5″

Check Price

Biggest

Summit Titan

Weight: 25 lbs.
Carrying Capacity: 350 lbs.
Time To Setup: 3 min. 50 sec.
Seat Size: 24.5″ x 39.5″

Check Price
Summit Goliath Vs Titan – Key Differences
Goliath and Titan offer many common features. But there are certain key differences that set apart Titan from Goliath. However, certain similarities make them interestingly appealing.
Both of these climbing stands allow hunters to climb and hunt without restricting them to one tree. This makes hunting more mobile and lets hunters scout the area for big bucks.
However, the key differences that set apart these two stands from each other are listed below.
1. Weight of Stand
The summit goliath weighs about 21 pounds as compared to the summit titan which weighs 25 pounds. Summit Goliath is lightweight as compared to Titan which makes it relatively more portable and easy to carry around during hunts.
2. Weight Carrying Capacity
The weight carrying capacity of summit Goliath and Titan Are distinct because of their design. For summit goliath, the carrying capacity falls up to 320 pounds and for Titan, the weight carrying capacity is limited to 350 pounds.
The new variants of summit goliath also support 350 pounds. The relatively higher weight capacity allows you to bring accessories and scent free snacks to your hunting stand.
While considering standing for your next trip, consider the rifles and tree stand accessories weight along with the weight of the hunter.
3. Platform Size
The size of the platform for Goliath and Titan is quite different. For Goliath, the platform size is 20 inches wide and 36 long. The roomy platform is great for both rifle hunters as well as suitable for bow hunters.
Titan has a relatively larger platform size. It measures 21 inches wide and 38.5 long. This makes it more spacious and easy to move around while hunting. Thus, the added space makes it more favourable for relatively big hunters to spend their money.
4. Price Variations
Price is a factor when buying Goliath or Titan climbing stands. Although, both stands are of great quality and the price difference is due to size and measurements. However, there is a slight variation in the prices of these two stands.
Both Goliath and Titan climbing stands have prices just under 400$. Price should not matter when you are looking for a quality product. In case of buying goliath vs titan, the hunter's buying decision is based on weight capacity and size of hunter (for comfort) rather than price.
5. Seat Frame Size
The seat frame for the summit goliath includes 24.5 and 37.5 inches in width and length respectively. As far as Summit Titan is concerned, the seat frame is 24.5 and 39.5 inches in width and length. Compared to Goliath, there is more seat and comfort to the hunter with titan during long sits.
Similarities Between Summit Goliath And Titan
Apart from some key differences, there are certain similarities between summit titan and Goliath. Aside from the same company product, both stands offer multiple similar features.
1. Design And Built Material
Both Goliath and Titan are made of aluminium. This reduces their weight without affecting weight carrying capacity. Thus, portability increases. Since aluminium is more rust resistant, this enables hunters to use it in humid environments.
Moreover, the design for summit titan and Goliath is close fronted with padding for a gun. Similarly, their is padded armrest and padded backrest which reduce the noise.
2. Seat Type
The seat used in the Titan and Goliath stand is designed more comfortably than previous models. It provides a full backrest, with adjustable buckles and a padded armrest, enabling them to have more cushioned support while aiming and hunting their prey.
3. Dead Metal Sound
Goliath and Titan stands offer sound deadening technology. Using these climbers, scaring away the deer or other game animal is no chance.
Apart from the listed similarities, these stands offer a quick draw retention system. This technology locks the cable securely in its place and allows a fast and silent attachment to the tree.
Also, stands are designed so the stress is minimum on the weld. There are rapid climb stirrups, which are designed to keep the boot securely attached to the platform. In all the installation and climbing process, no to little noise is observed
What Should You Look For When Buying A Tree Stand?
When buying a tree stand you should look for its weight, weight carrying capacity, packability and portability, material it is made of, seat comfortability, safety, and noise during transport, installation and sitting. These are the factors that you should be mindful of when buying a tree stand.
The stand should be lightweight so that it is easy to carry around and move to locations. The weight capacity of the stand should be a minimum of 300. It is so that it can support you and the accessories that you would need for the hunting. Also, there should be a check on the material and seat comfortability. You should also consider the movement ease while sitting on the stand.
Conclusion
Summit Goliath vs Titan tree stands have different seating sizes along with sitting frames. Both stands are designed for big hunters but with different carrying capacity and available seat, platform size. But there are certain key similarities that are universal to the company's product.
Frequently Asked Questions
Which one is the biggest or the roomiest Summit tree stand?
Titan climbing stand is the roomiest one in the Summit stands collection. It is designed considering the biggest hunters.
Which is the noisy tree stand, Summit Titan vs Goliath?
Both are quite noisy during installation only. However, while sitting or moving, I haven't noticed any noise. You can quiet them down using a plastidip.
Which stand should I choose, summit goliath vs Titan?
Titan stand has added size of 1 inches in width and 2 inches in length  to the goliath stand. This makes it more suitable for the bigger size hunters. There is also an addition of 2 inches in the seating size.
What is weight limit of Titan and Goliath?
Both summit Goliath and Titan offers weight capacity of 350 pounds.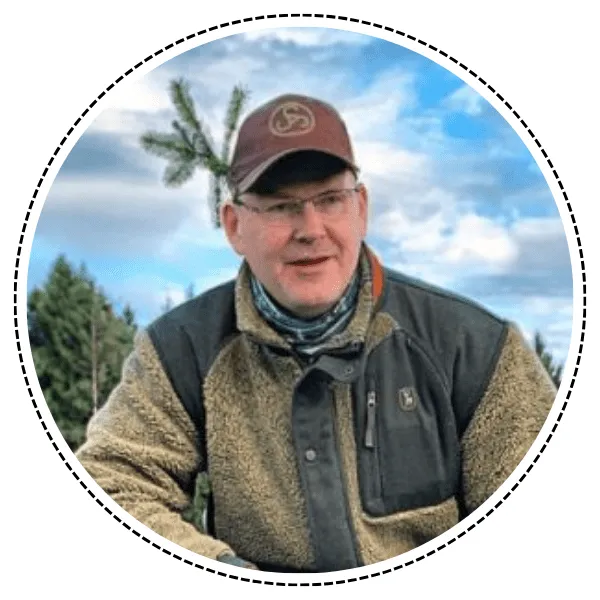 About Henry Liam
I am a father, veteran, database engineer and a hunter from Pacific Northwest. I am also the founder of Children Outdoor Adventure Network. I live with my wife and two children in Seattle. Since teenage I am doing run and gun style hunting on public lands and have visited all 50 states as well as Canada. Read More about me.