Timber tall tree stand was synonymous with being the best climbing tree stand. It features an all-welded aluminum aircraft and a patent that blankets the industry with innovations. However, others made their designs from steel.
Timber Tall was an American indigenous company that utilized hardworking Americans and high-quality materials. However, other brands have their products made from China. The best feature that Timber Tall offered was a lifelong warranty while giving free refurbishing to your treestands.
Timber Tall Climbing Tree Stand – Company's Brief Introduction
Timbertall industry was started by Terry Smith in 1996, with two divisions, Timbertall Outfitters and Timbertall Treestands. They had many products, including treestands, best lock on stands, treestand accessories, camera arms, wheelchair shooting rest, and foldable ATV ramps.
Timbertall Outfitters served its customers with clean, comfortable, and spacious lodging. The Chippawa Wedge Loc bought Timbertall in 2010. They also manufacture treestands and are known for their unique harness and wedge lock system.
Timberfall treestand faced insurance liability, which caused them to step out of their business. However, the outfitter's division is still running, as they were spotted at different expos around the country.
Alternate of Timber Tall Tree Stand In 2023
The Viper
Summit is known for well-known and well-structured aluminum stands that provide prolonged comfort for hunters with minimum weight to carry around. These stands by Summit are remarkable and are rated top among hunters. If you own an old rusty Timbertall, you should get one of these to ease your hunting experience.
While Timbertall was a keen advocate of innovative designs, their products were expensive compared to the others. They designed many treestands, but their best sellers are following.
1. Timbertall Brute Lite Treestand
Key Features
Holds up to 300 lbs. weight
For 8 to 22 inches diameter tree
Weighs about 14.5 lbs.
Padded backrest seat
Timbertall brute lite treestand is designed to be easy to carry and pack with a knob for platform and seat leveling. This stand has a full arrest system that attaches to the foot climber from the seat.
Timbertall Brute Lite, though lightweight, is designed with heavy-duty backpack straps that provide support during climbing and carrying. However, it was noisy to set up and was slightly higher priced than the market.
In short, timber tall brute lite treestand is lightweight but is durable for heavy-duty hunting sessions.
Right now, you can not buy from Timbertall stands but can only watch the following instructional video from them:
2. Timbertall Baby Lite Treestand
Key features
Weighs about 12.5 lbs.
Can carry up to 275 lbs.
Timbertall Baby Lite is a sit-and-climb treestand that requires additional features like a bow/ gun holder or shoulder straps to be comfortable. If you do add these features, it will increase its cost and weight. But it was a public favorite for its lightweight design.
Strengths And Weakness of The Timber Tall Treestands
Timbertall treestand is considered a lightweight, compact, and stable design. Its only drawback is its noisy installation and lack of padded frame.
Timbertall climbing treestands are quick to set up and climb. But it lacked a gun/bow rest. Also, they claimed their service was the best in the market, but customers were disappointed with their poor service during their last years. You can explore better options today. Nowadays, various lightweight climbing stands have replaced Timbertall units.
Conclusion
Timbertall Treestands, an American indigenous company, had well-designed stands but went out of business due to insurance liability. They were expensive and lacked some features for hunter comfort.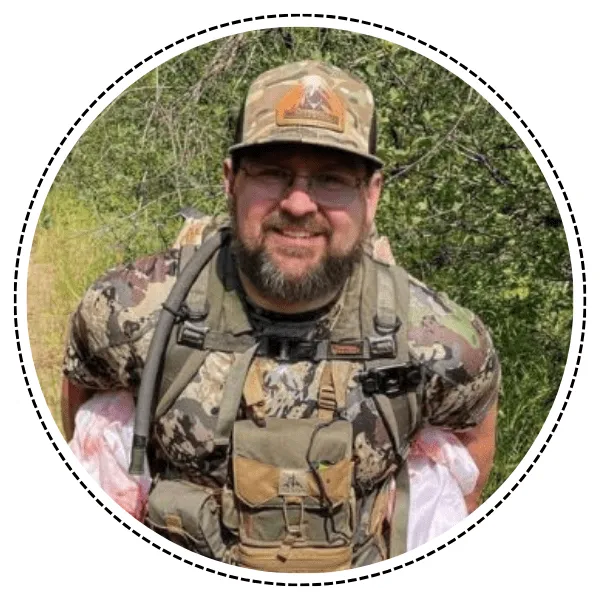 About Alex David
I am an avid bow hunter and author of Tree Stand Ranger. Hunting from tree stands has been a passion of mine for many years. I've had the privilege of owning several tree stands and hunting properties throughout my life, and I take great pride in having the opportunity to do so. Read more about me.