During heat, the female deer, aka doe, urinates frequently. Her urine's scent attracts surrounding bucks for mating. The male deer smell the urine and lick curling to test the estrus.
Doe's reproductive cycle has a short estrus window but lasts about 28 days. This cycle length is essential for hunters, mainly manipulating it for their advantage. But how long does a doe stay in heat? This window is 24 hours, during which doe lets buck mount over and breed. 
If the doe doesn't breed, the cycle will repeat itself and breed in the next turn. Doe is a seasonal polyester and undergoes about 6 or 7 reproductive cycles yearly. The doe's breeding season begins mid-October and ends in late December or January. 
How Long Is A Doe In Heat?
As mentioned above, a doe has a window of about 24 to 48 hours of heat, which is its estrus phase of the reproductive cycle. In this phase, the egg is released from the ovary, which attracts the buck to mate with her and fertilize the egg. During this time, hunters who know how to use doe estrus use it to attract and win big bucks.
This practice is common in public lands where doe estrus is used (check state and county regulations). I, with my best hang on stand, bring trophy bucks in this period. Few years back, I did the same to win a trophy buck using saddle hunting pack.
The doe stays in heat for a day or two until the egg releases, and till that time, the buck will stay with her because she is releasing hormones. How long the whitetail does in heat pertains to the same answer as the rest of the deer in general.
When Do Deer Go Into Heat?
Deer are short-day breeders and come into heat from October till December. This is triggered by the photoperiod of the deer, which onsets the deer's reproductive cycle, preparing it for breeding.
The breeding season for deer is called the rut, which has a window of 24 hours, and buck starts following the doe 24 hours before this time. So when the rut begins, the deer breeds multiple times within that window, and if it breeds, the doe will lay the offspring in early spring. If it doesn't, the cycle repeats, and the doe will again go into the rut or post-rut to breed. 
However, about 98% of females are bred in the rut period, but those who don't are bred in the post-rut period. 
How Long Does A Buck Stay With A Doe?
After breeding the doe, a buck stays until the end of the reproductive cycle before moving towards other does. But in some cases, the buck will stay with a doe for about 24 to 48 hours until it secretes pheromones because it is still receptive. But when these are declined, the buck goes away, searching for the next doe in heat.
Bucks mate with several does in heat in a short time. A study has shown that a year old buck can service about 10 does. However, a 2 year old can service 25 does at a time (in a month). 
Before mating, the bucks will follow the doe, and the dominant one will take the chance after sending the rest away. So when the rut happens, female deer let the dominant buck mount over and breed. 
Do Deer Have Periods?
A period occurs when the female is not bred. So, if a doe is not bred during her estrus, she will regress and enter a new cycle to breed. To answer the question shortly, deer rarely go through periods because they are bred 98% of the time. But those who aren't bred will show this phenomenon.
Conclusion
How long does a doe stays in heat depends on its reproductive cycle's estrus length. Generally, it lasts for about a day or two, during which the buck will stay with her during a rut. These activities occur in winter, starting in October and continuing until December.
Frequently Asked Questions
1. How Can You Tell When A Doe Is In The Heat?
Waggling tail in the air is the most obvious sign of a doe in heat. She will let you handle her tail, but other times, she will not.
2. When Can Doe Get Pregnant?
A doe gets pregnant around mid November. But her reproductive cycle runs from October to December, during which she can get pregnant if she misses her first breeding rut. 
3. Why Do Deer Only Show Breeding Behaviour In The Winter?
This is because of the photoperiod, which induces the change in their hormones. With short daylight, the deer's reproductive hormones are released, which initiates their reproductive cycle.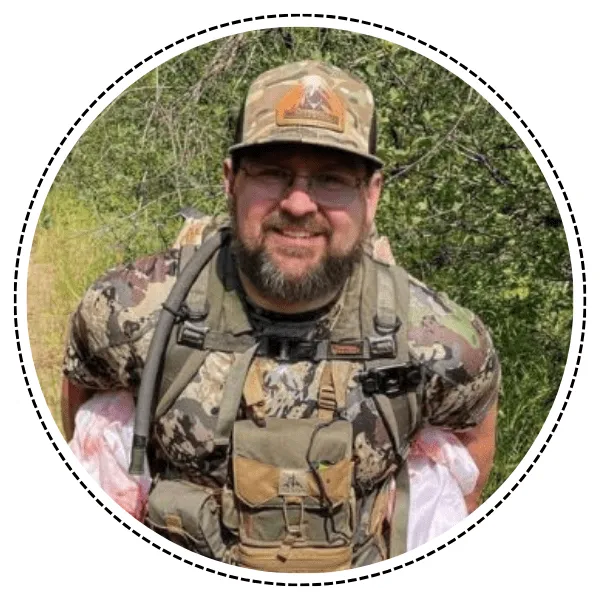 About Alex David
I am an avid bow hunter and author of Tree Stand Ranger. Hunting from tree stands has been a passion of mine for many years. I've had the privilege of owning several tree stands and hunting properties throughout my life, and I take great pride in having the opportunity to do so. Read more about me.