When out hunting, no one really knows how long it is going to take to spot a deer. Sometimes you find a buck quite easily and sometimes it takes hours to finally aim at a target. Therefore, if you are in a cold region, knowing how to stay warm in a tree stand can improve your level of comfort and hence focus and efficiency.
To stay warm up in treestand, wear gloves and multiple layers of warm clothes, eat snacks, drink plenty of water and use best tree stand portable, propane heater.
It is important to warm up the inside of your body so you don't get cold and shiver while waiting on prey. Let us not forget that during the winter months, staying warm is a huge endeavor when hunting from a tree stand. 
Hunting from a stand can provide a near perfect situation for getting up close and personal with prey animals. However, a common mistake among hunters who embark on their first winter hunt is that they fail to take into account the reality of being exposed to the bad weather for several hours.
Ways To Keep Yourself Warm In A Tree Stand
Winter is coming and hunting season is here! And if you are like most hunters. This means you will be up early in the morning and go hunting until it gets dark. Sometimes this can mean hunting all day long!
For those of us who hunt deer, we observe that the last few hours of the day become increasingly harder to see. And when you are in your tree stand, this means the temperature is dropping quickly.
If you do not take precautions, by the end of hunting season you can be sick because of extreme temperatures and lack of food. But how do you stay warm? How do we avoid sickness? 
How To Keep Your Body Warm In A Tree Stand
There are many things that you can do to keep yourself warm while you are in a hunting tree stand. Below are just a few simple tips that anyone can follow all winter long.
1. Start With Your Hands
Your hands are the first thing to get cold, so start there. Some hunters swear by wearing mittens instead of gloves. For other hunters, it is hard to hunt with mittens because their fingers do not have enough dexterity to handle the trigger of a rifle or bow. 
However, wearing loose gloves worked great for us in the past. It also helps to keep hands from becoming sweaty.
2. Dress For Success
You must dress appropriately if you want to stay warm while hunting. One choice you have is to wear the appropriate hunting clothing. That means several layers of clothes with a high quality outer camo shell.
On many occasions, it is better to wear multiple pairs of waterproof socks under insulated hunting boots. By adding in one more layer in these key areas, it can make all the difference when going to hunt in winter.
3. Stay Hydrated
You need to stay hydrated while hunting in the winter months. Drinking water can be difficult while sitting in a tree stand for hours.
Some hunters use CamelBaks to carry water while they hunt, others recommend using a Nalgene bottle. We personally prefer to use the CamelBak.
If you do not hydrate yourself enough or drink enough water, you can find yourself getting sick and this will ruin your hunting experience.
4. Pack Some Snacks
Even though you might be getting tired of hunting, aim to eat something small every hour or so. This will help your body stay warm and avoid any sickness that may come if you do not provide it with enough energy throughout the day. 
Aim for simple items like jerky, nuts, peanut butter crackers etc. Stay away from any candy and other types of sweets because they can give you a quick sugar rush and then it will come right back down leaving you feeling tired and even hungrier than before.
Make sure to avoid scent travelling in your prey's direction. This will alert it way before you catch them.
Try Keeping Up A Workout Routine
Your body is the most important tool for staying active in winter months. The better shape your body is in, the greater your tolerance will be to the severe environmental conditions.
To get into some extra shape, consider adding in a workout routine that focuses on your shoulders, legs, and arms. Utilizing these muscle groups while hunting can keep you warm while sitting still for hours at a time while you wait for that buck of a lifetime.
If you are not using a commercially available, easy to set up and portable climbing tree stand, you should know about it. Read what Is a climbing tree stand to understand more.
Conclusion
For winter hunting, planning ahead and preparing is the key. Every hunter should know temperature in the hunting area and must know how to stay warm in a tree stand.
Remember to stretch beforehand, stay hydrated throughout the day, dress appropriately, and bring snacks along with you on your hunt. If you do these things you will have a much better time while out in the woods this winter.
Frequently Asked Questions
How can you stay in a tree stand all day long?
During hunting season, hunters really enjoy staying for hours in tree stand and even a whole day. Because that is how much enthusiasm they have about hunting. In order to spend the whole day, it is better to get a tree stand that is comfortable. Also, bring in snacks and wear thermal clothes to keep oneself warm in colder weather.
How long can you sit in a tree stand without catching a cold?
The ideal time for sitting in a tree stand is 4 hours to 6 hours. Because if you are on a trail where you spotted game animals on camera, within 4-6 hours, you are likely to get a target in your hands. However, catching a cold depend on dressing properly, staying hydrated, low environmental temperatures and other factors.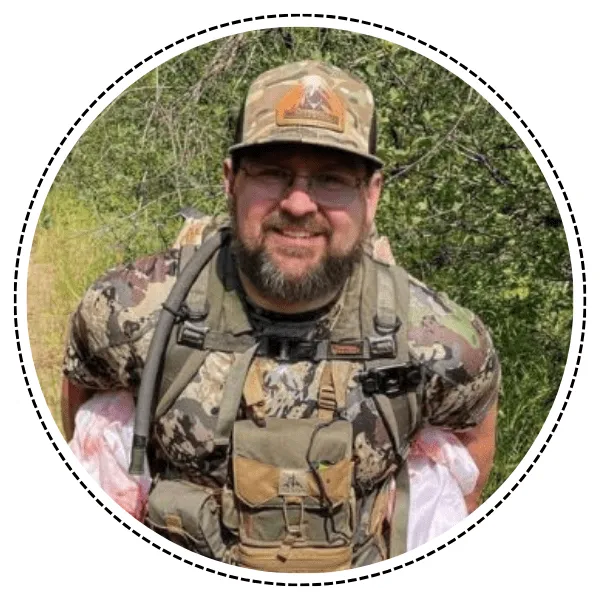 About Alex David
I am an avid bow hunter and author of Tree Stand Ranger. Hunting from tree stands has been a passion of mine for many years. I've had the privilege of owning several tree stands and hunting properties throughout my life, and I take great pride in having the opportunity to do so. Read more about me.