Are you planning to do bowhunting from a tree stand? In order to be successful, you must know the effect of gravity, accurate range of your arrow as per your draw weight & draw length and type of bow accessories you need to win big bucks.
Shooting from an elevated position can be tricky. You'll have to account for the added elevation when taking aim without making noise.
For hunters, and specially for beginners, understanding how to hunt from a tree stand can be difficult. Therefore, bow hunters from Tree Stand Ranger community have provided necessary tips and tricks so no hunter will miss a shot!
Tips On How To Shoot A Crossbow From A Tree Stand
Following are important tips to follow when hunting a deer from tree stand using bow and arrow.
Find A Spot For Tree Bow Hunting
Firstly, it is important to have a solid tree for elevated bowhunting that provides wide and clear view of deer trail. In this way, the hunter would not have to go through the troubles of positioning himself/herself and the aim will be accurate. Select a best tree stand for bow hunting and install it as per instructions.
Treestand Position Matters
The position of your stand will affect your ability to take a shot. If you're shooting from a treestand that's 20 feet off the ground, and your target is 30 yards away, you'll need to aim about 3 inches high in order to hit your mark. This is because at that distance, the arrow will drop about 6 inches by the time it reaches the target.
The key to shooting downward in a tree stand is to bend at the waist, which keeps your upper body alignment consistent. If you try to shoot while standing up straight, you'll likely end up hunching over at the waist, which will throw off your aim.
Bending forward at the waist and keeping the back straight can help big time. In that way, you can stay upright consistently while aiming. With a little bit of practice and adjustment, you'll be able to shoot a bow from a tree.
Take Time To Aim
While hunting with various experienced guys, we have observed that the hunters usually take time and clearly think all the factors before taking shot. Taking time does not harm at all.
Mostly bowhunters buy tree stands and ground blinds and need appropriate heavy draw weight bow and arrows to penetrate skin of big game. Drawing such bows especially recurve bows need to exert force and stable it before releasing. For me, it requires immense practice and perseverance to shoot the bullseye.
The best way is to practice your hunting gear at relatively similar environment before hunting season starts. It will help you with precision in shot and you will not miss the target in wild.
Use A Release Aid for Bowhunting
Always use a release aid when you are shooting from up above the tree stand. What we have noticed is it assists in precise hit and reduce sound that is created when archer's fingers are used. (to draw the bow)
Find The Correct Aiming Angle
You can use a handheld rangefinder that can help you with angle and range/distance calculation. There are certain smartphone apps that also helps in aiming. Just enter in the distance to your target and the height of your stand, and it will tell you how much to adjust your aim. As per our experience, calculating angle and distance from mobile is not accurate compared to commercially available devices.
Keep An Eye On The Surroundings
Keep a check of your surroundings covering the tree. There should not be any dead tree or branches that may fall during wind/rain. Similarly if you are in forest, keep look out for snakes and other reptiles. It is better to be prepared for any forthcoming environmental obstacles.
Similarly, tree stand safety is extremely important as well. For that knowing how to use a tree stand harness is necessary to avoid any mishap when you are 12-20 ft. above the ground.
The Key To Perfect Hunt – Practice!
Practice, for sure, makes everything easy. Be sure to practice at the range before you head out into the field. The more comfortable you are shooting from a tree stand, the better your chances of success will be.
If you are looking to buy a portable tree stand which you can easily set up on multiple locations to practice before season starts, best climbing stand for bow hunting are the way to go.
Use Rangefinder
If you're bowhunting from a tree stand, using a rangefinder can take a lot of the guesswork out of aiming. Rangefinder provides accurate angle and distance measurement. Although its common among riflemen, experience bow hunters also use it to get angle and distance estimation while hunting from elevations.
How To Bow Hunt Without A Tree Stand
Without a tree stand, bow hunting is done using ground blind. It provides enough cover and let you hide from animal. Natural blinds, such as thick brush and vegetation, rock outcroppings, and fallen trees, were common among hunters few years back. Now a days, commercially available ground blinds are common which provide enough cover and other accessories to bow hunt easily without spooking game animal.
Moreover, The approach for using a ground blind while bowhunting is quite similar to that of using a tree stand. You place a blind at a strategic location, taking typical deer travel/ trail signs and wind patterns into consideration.
Arrow Trajectory from Tree Stand
In order to have a successful hunt, it is important to know the trajectory of your arrow. There are a few things that you will need to take into consideration when determining the trajectory of your arrow.
First, you will need to know the height of your tree stand. This will help you to determine the angle at which you will need to shoot your arrow. The further away the animal is, the higher you will need to aim your arrow.
Finally, you will need to consider the wind speed and direction. This will help you to adjust your aim if necessary, in order to hit the animal without injuring it.
With all of this information in mind, you will be able to successfully take a deer out of a tree stand with accuracy and precision, while also ensuring its safety.
Conclusion
Knowing how to shoot a bow from a tree stand, requires some technical considerations related to angles, elevated hunting and affect of gravity. Since, hunter is dealing with angles from an elevated position, starting off by a little practice can help in accomplishing perfect shot.
There is always room for hunting without a tree stand. It is entirely dependent on the hunters' choices and the environment in which they hunt.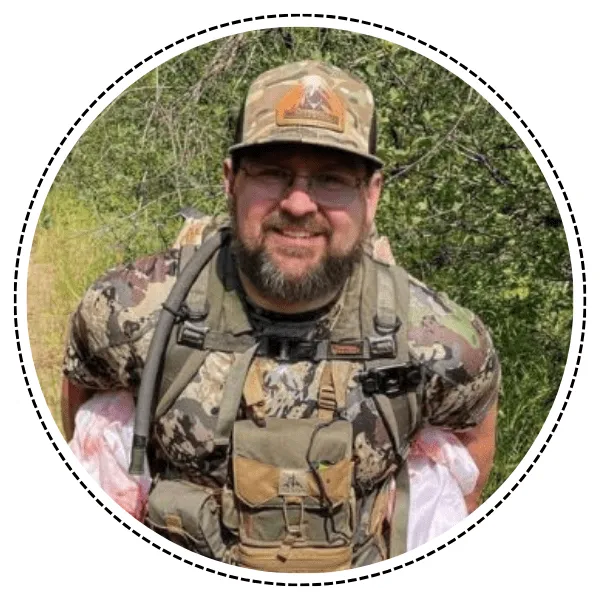 About Alex David
I am an avid bow hunter and author of Tree Stand Ranger. Hunting from tree stands has been a passion of mine for many years. I've had the privilege of owning several tree stands and hunting properties throughout my life, and I take great pride in having the opportunity to do so. Read more about me.