Hunters' view treestand was quite popular back in the day when they started in the 1990's. These steel stands provided enough strength and durability for the hunters to climb up the tree and hunt while being stealthy and away from the prey's eyes.
For some unfortunate reasons, Hunter's view had to recall their stands from the market and buyers for safety reasons. Though no serious injuries were reported, they recalled the units in 2001 for poor quality and some reports.
Why Hunter's View Treestand Was Recalled?
They recalled their products due to concern for the safety of the hunters in treestands. This cost them a considerable sum. The reason was kept a secret, but independent investigations showed the poor quality of the safety cables. The breakage of cables can lead to slipping of stands and injuring hunters at 10-20 ft. above the ground.
Since the cables of the stand were breaking, it was posing a severe threat to hunters. To ensure the hunter's safety, product recall was the final resort. This led to defamation of products and manufacturers.
To overcome this, they provided free repair to their treestands. The hunters view climbing stands as repairable and can be used after proper alteration and improvements.
Nobody has heard of any new product from Hunter's View after this recall. They might have spent a considerable sum to recover the loss. However, second-hand treestands are still available to buy from different marketplaces like eBay, Facebook, Craiglist, and more.
Summit Viper – Better Option Than Comfort Zone Tree Stand In 2023
Hunter's View Treestand Alternate in 2023
Weight capacity: 300 lbs.
Warranty: 5 years
Comfortability: Padded arm, back and gun rest with foot rest as accessory.
Noise: No noise & various camo designs.
Summit's Viper is a well-known climber of 2023. it has beaten all its counterparts with a rugged, portable, comfortable climbing stand. Not only that, Summit has launched a series of climbers to cater to the needs of various-sized hunters.
What Certification Hunter's View Tree Stand Had?
Hunter's View Climbing Treestand was sold from Walmart. Nowadays, there are several best climbing stands for bowhunters that are better than this. Hunter's view was labeled TMA-approved (Treestand Manufacturers Association). The seal that tests the treestands against safety. It is not a government body but a nonprofit trade association devoting its resources to treestand safety through education.
However, the TMA website said that nearly all of their products failed to pass the certification, which raised concerns for Hunter's view tree stand safety. Since the TMA seal didn't define the product's safety, concerns were raised among the hunters, which caused the company to recall a few of their products and bear the loss.
Features of Hunter's View Climbing Stand?
Whether you would like it or not, Hunter's View Climbing treestand was made durable. The frame design and weld added strength, while the seat comfortably sat all day. 
Few designs lack backrests, but overall, Hunter's view treestands were famous for their durability back in their time. Let's discuss their design and material in detail.
1. Seat And Comfortability
Hunter's view stands are known for their increased comfort and durability. They have designed their seats to sit all day waiting for their prey without feeling any ache in the hips unless you are older than fifty. The padded cushion seats provide all-day comfort so that they can sit and enjoy their hunts.
2. Frame Design And Built
The frame of the hunter's view climbing treestand is made of aluminum or steel and is welded together, giving robust strength to it. They have different designs for single or 2 hunters, but each is built to last.
The frame has well-placed welds that add strength, allowing hunters to stay on it for days and bring extra luggage falling within the frame carrying capacity.
3. Weight Rating
While most treestands have weight ratings of about 300 to 350 lbs, the same is true for Hunter's View treestands; they also have 2 man-hunter designs, which can carry up to 500 lbs. with spacious designs.
With certification testing and improving platform durability, the treestands have to catch up some weight, raising their overall weight to 30 lbs., which is heavier for older guys. 
4. Shooting Rail
Like most designs, Hunter's view treestands also have moveable shooting rail that is adjustable according to the hunter's need. This shooting rail provides the necessary support to the gun while aiming their target and hunting their prey.
This rail is suitable for guns, allowing stability to aim and target the prey without causing any hindrance. For bow hunters, it
Where Can I Get Hunter's View Tree Stand Replacement Parts?
They were used to selling out of Walmart, but you won't find any there now. There are a few sites like eBay, Craigslist, or Facebook Marketplace where you can try to find spare parts or buy second-hand ones.
However, you can also select the alternative if your treestand has worn out. Great options, including Summit treestands, are available today, known for their quality and durability. They are also designed with modern engineering. 
Conclusion
In short, Hunter's View treestands were high-quality platforms that offered a comfortable hunting experience all day. Unfortunately, due to a few poorly constructed pieces and concerns for customer safety, the company had to recall its products. After the recall, the company did not release any new products.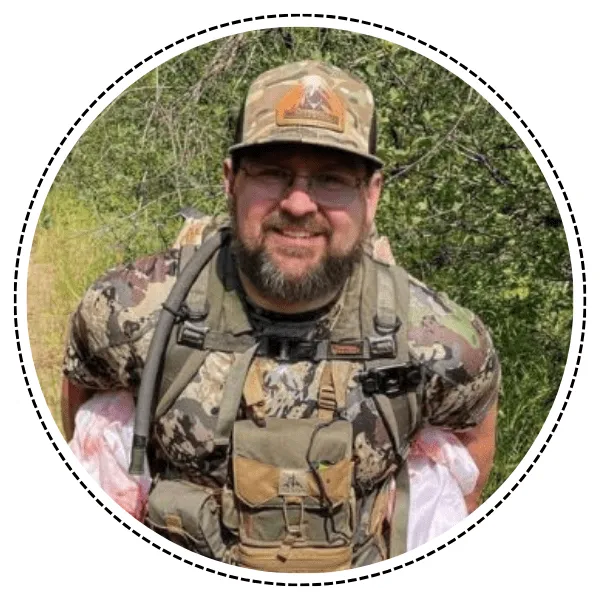 About Alex David
I am an avid bow hunter and author of Tree Stand Ranger. Hunting from tree stands has been a passion of mine for many years. I've had the privilege of owning several tree stands and hunting properties throughout my life, and I take great pride in having the opportunity to do so. Read more about me.