Loggy Bayou treestands were quite common back in the 80's. The hunter's buddy that made stalking easy and comfortable. Loggy Bayou provides a stable high platform that makes hunting the prey easy while remaining concealed.
What Happened To Loggy Bayou Tree Stands?
Loggy Bayou had to shut down on the court's order concerning safety issues. The primary issue was the stand slipping down, either new or old, which injured many people on their hunts.
There were a few stands that used plastic and were not durable at all. According to some sources, the unprofessional owner designed the early units. He had education up to 5th grade and had no structural engineering experience.
As soon as the company was dragged to court, the lawsuits drained the company's cash, and the founder had to sell it. While the new owner had no interest in hunting, so he squeezed the assets and sold them to an ambitious hunter.
The third buyer was keen on hunting and tried what he could while there was still demand for loggy bayou treestands, but there needed to be funds to keep the company operating. They took bank loans and invested in business, but sales went down gradually, and they had to shut the company for good.
What Are The Alternative Options For Loggy Bayou Tree Stands in 2023
Since Loggy Bayou has been shut down for good, it is hard to come by the quality of stands that they used to offer or their spare parts. Finding their alternative is tough, but many good options are better equipped with modern technology and engineering.
Summit Viper – Loggy Bayou Climber Alternate
Best of 2023
Weight: 300 lbs.
Warranty: Upto 5 years
Comfort: Arm, back and gun rest padded for comfort and noiseless experience.
Summit is a famous tree stand manufacturer with custom stands for almost every category of hunter. Whether you are overweight, large, or slim, they have something for you. Most importantly, these units are sturdy and better than their competitors.
In today's world, Summit Viper Pro is considered the best option for climbing tree stands. It features Dead Metal technology with a comfortable padded seat. XOP Ambush Evolution is another choice you can opt for, defined for its lightweight design and adjustable sit bar.
Loggy Bayou Treestands Review
Loggy Bayou launched its treestand in different sizes and designs. With each year, the new model grew taller than the previous one. However, you will not find these stands, but the top 5 of the loggy bayou are listed here,
1. Predator Loggy Bayou Climbing Tree Stand
Key features
Design: Lightweight | Material: Aluminum made | Seat: Thick padded seat | Mobility: Easy to pick up and carry
Predator Loggy Bayou was one of the best options for beginners back then, as it was compact, robust, and easy to pack. It had ample foot space with a stabilizing system that aids in stand balance maintenance.
Predator was easy to attach with trees, and the best part of this stand was the comfort as the seat was thickly padded. Additionally, a full body harness was also included. However, the strap bends after a few uses around the tree trunk.
Pros
Comfortable seat
Spacious platform
Equalizing system
Cons
It isn't safe in wet or cold conditions
It doesn't bite strongly for a secure attachment
2. Loggy Bayou 15ft Brush Ladder Stand
Key features
Length: 15 ft. long | Width: 12 inch wide ladder | Weight: Weighs about 33 lbs. | Design: Lightweight and sturdy
Loggy Bayou 15 ft. brush ladder was light in weight and easy to carry. This 12-inch wide loggy bayou climber hides well in tree shadows and provides cover for the hunter from its prey quickly.
The space on the ladder is narrow, causing inconvenience to keep your feet together. Furthermore, the sling style seat only allows you to sit for 3 to 5 hours. There are still few best ladder stands that fulfill provide hours long hunting experience with comfort.
However, this loggy bayou climbing treestand comes with a Gator Claw tree attachment and secure locking pins.
Pros
The ladder hides nicely in the trees
Easy to pick and carry
Stable and sturdy design
3. Loggy Bayou 18 Ft. Brush Ladder Stand
Key features
Weight: About 38 lbs. In weight | Width: 10 inches wide | Design: Stable design
The loggy bayou climbing tree stand is 18 feet long. It is tough built and has a stable design that provides hunters ease during hunting. However, the stand is only 10 inches wide, making it uncomfortable for users to climb quickly.
The feet platform of this loggy bayou ladder stand was small, which caused inconvenience for hunters to aim their targets. Additionally, it takes time to set and takes time. Since this ladder is too long, the user must first climb it to connect with trees securely.
If you are in search of something sturdier that can carry 2 person's weight and don't sway in winds, get yourself a best 2 man ladder stand.
Pros
It provides a clear vision for its tall size
Easy to carry
Lightweight design
Cons
Not spacious
Hard to set up
4. 21 Feet Bowhunter Ladder Tree Stand
Key features
Weight: About 65 lbs. In weight | Concealment: Camo covered | Design: Spacious platform
This 21 ft. ladder tree stand was tall and robust, giving the hunter higher chances of success. Also, this enabled the hunter to hide from their prey while giving them enough foot space to stand comfortably.
This loggy bayou tree stand climber was weather-resistant and was made of round steel pipes. Further, they featured an easy snap-locking system for secure assembly.
Pros
Strong and sturdy
Provides the best cover for the hunters
Weather resistant
Cons
Heavyweight
Not easy to set up
5. Loggy Bayou Tree Stand Climber Stalker
Key features
Foldability: It folds flat like a backpack | Mobility: Easy to carry and move | Design: Ultra lightweight design
Loggy Bayou climber stalker was explicitly built for hunters on the move. It was designed as ultralightweight and can fold like a backpack. It was easy to carry and move to the following target location. Its Shur Lock cable ensures a secure connection with the tree while giving a noiseless climb.
Pros
Lightweight design
Folds into backpack
Easy to carry
Cons
Feet positioning is too far back on the platform
Where Can I Find Spare Parts For My Loggy Bayou Tree Stands?
It's been about 20 years since the Loggy Bayou was shut down. Therefore, finding their spare parts is challenging. But you can still look at some marketplaces like eBay, Facebook Marketplace, or Craiglist, where people sell different parts or used products.
Conclusion
In short, though Loggy Bayou treestands are entirely shut off, they have been a quality product despite their structural flaw. They had been the hunter's best companions for years before they were banned.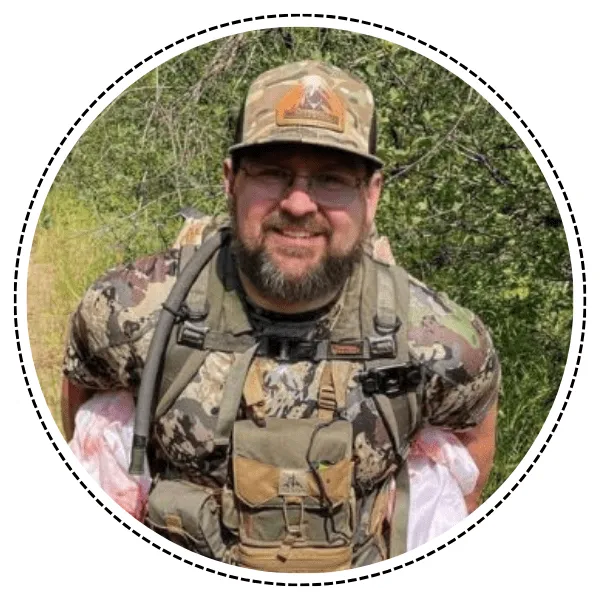 About Alex David
I am an avid bow hunter and author of Tree Stand Ranger. Hunting from tree stands has been a passion of mine for many years. I've had the privilege of owning several tree stands and hunting properties throughout my life, and I take great pride in having the opportunity to do so. Read more about me.