To my experience, saddle hunting is best for young and energetic hunters. While testing various units we found XOP Combo Edge TSSH as the overall best hunting saddle for 2023. It is a complete, sturdy and one of the best hunting saddle package.
Complete Pack
Xop TSSH Saddle Pack
Weighs 4.5 lbs with weight rating of 350 lbs.
Rugged and built for mobile hunt.
Lightweight & noise free.
Comfortable
Helium Hammock Saddle
Rated best for comfortable mobile hunt.
Can carry up to 300 lbs.
Portable and no sound observed while use.
2 Panel Design
Lattitude Two Panel Saddle
Noiseless design and rugged build.
Two panel design, easy adjustment.
Easy attachment and detachment.
The Helium Hammock is rated best for comfort and Lattitude 2 Panel Saddle Kit is top tier in terms of quality and affordability. Last year alone, while on bow hunt, I tested 20 plus saddle hunting gears. We tried these on limb and limbless trees of oak and timber.
20+ Hunting
Saddles Reviewed
8 Best Saddles
Shortlisted
3 Months of
Field Testing
8 Best Tree Saddles For Hunting in 2023
The following guide is based on rigorous field testing to obtain the best pack for saddle hunting.
1. Xop Combo Edge TSSH – Best Saddle Hunting Complete Pack
Key Features:
Nylon mesh seat for hip comfort
Weighs 5.4 pounds
Shoulder straps
Weight rated to 350 pounds
Ultra light weight and portable
Slot lock technology and ultra grip traction
Xop combo edge is among the best saddle hunting pack with a full body harness including shoulder straps, a cool mesh seat, and loads of adjustability. The XOP combo includes Lineman rope, bridge, and tether. Additionally, it can bear around 350 lbs and is easier to carry.
Its aluminum design and sturdy craftsmanship offer a lifetime warranty on all aluminum cast parts. The easy anchor mounts and grip locks allow you mobility to clip new rigs to any pack or saddle for transport.
Pros
Lightweight and portable
Strong and sturdy grips
Easy to anchor and adjust
Cheaper than most hunting packs or single saddle gear
Cons
Confusing instructions on manual
Single panel saddle (no adjustment)
2. Helium Hammock Saddle – Best Saddle Hunting Pack For Comfort
Key Features
Ultra packable
Secure setup
Lightweight
Padded and removable seat
Weight rated to 300 lbs.
Helium Hammock saddle is one of the best saddle hunting pack that is available in the market. This hunting saddle pack includes removable padded seats along with rope grabber and all the other necessary hunting accessories you need.
If you are a starter and looking to buy a nice and comfortable hunting pack then Helium Hammock's saddle is a nice option to select. The only downfall of helium saddles is their ropes which become weary after using once or twice.
Pros
Waist size adjustments available
Easy to setup
Secure attachments
One year warranty
Cons
Loose Lineman knots
Rope fraying after use for 1 season
3. Lattitude Saddle Method 2 – Best Two Panel Tree Saddle For Hunting
Key Features
Two panel saddle technology
Increased comfort
Magnetic configuration to deploy and reattach even with eyes closed.
Metal free construction
Dynamic weight distribution
US made
One of the best hunting tree saddle in the market, featuring two panel saddle technology. This allows the dynamic weight shift between these panels. You can adjust these to your comfort, allowing you to hunt longer without getting tired.
The metal free and magnetic configuration allows you to detach and attach your saddle anytime during your hunt with ease. This offers a focused approach towards hunt without having to move your eyes from your prey.
Pros
Two panel flexibility offering more adjustability and comfort.
Metal free construction for reduced weight and deadly silence.
Light weight and portable
Cons
No buckles for quick and easy attachments
If you are looking for saddle platform that is sturdy and is less expensive, check Best Saddle Platforms.
4. Black Belt Saddle – Best Tree Saddle (Multiple Sizes)
Key features
Padded two panel design
Hip pinch safety
Two sizes for different waist. Regular size up to 34" & XL waist size for 34" or larger
300 pounds weight rating
Made in USA
The black belt saddle is one of the best hunting saddles to use when at heights. It offers hip comfort and safety from any hip pinch issues that hunters encountered from most other products. Check Timber Ninja.
Its padded double panel design cushions against any seating comfortability when saddle hunting at height. There is an option to order XL size for hunters having a 34 inches or more waist.
Pros
Padded double panel design
Hip comfort and support
Offer XL size for 34" or larger waists
Cons
Costly (for a single item)
5. Tetherd Saddle Kits – Best Premium Hunting Saddle Kits
Key Features
One handed adjustment
Back support
Stronger Lineman loops
Lightweight
300 pounds weight rated
Made in USA
There are various options for saddle kits when you are looking for tethered hunting kits. The three option saddles are; Phatom starter, Phantom elite saddle, and Ess starter. Check Tetherd.
These premium and multiple tested tethered saddles provide back support and are portable on your hunts. There is also padded insulation for your late season hunts when you need extra insulation.
Pros
Lightweight, durable and portable
Back support (a separate strap to support your back
Late season hunt padded insulation
Variable sizes
Dead silence hunting with no metal in built
Cons
Platform need to be bought separately making it a bit expensive
6. Cruzr Xc – Best Adjustable Saddle For Hunting
Key Features
Quick release buckles
Two molle loops
Pleated mesh xpansion chambers
3 Variable sizes available
300 lbs. weight rated
Cruzr XC is the signature saddle for hunting among Cruzr saddles. These saddles are easy adjustable with after market molle accessories making them more affordable as stand alone product line in the market. Check Cruzr shop.
The design of these saddles is made so sleek and comfortable with the Xpansion Chambers pleated mesh, cupping your backside to give you ease during the hunt. The quick release buckles and top row of molle is loosed for ease of clipping. Carabiners and other essential accessories make it a widely acceptable saddle for hunting.
Pros
Variable sizing
Black and gray color options availability
30 day money back guarantee so you can test it on the field.
Works with all molle accessories
7. Buzzard Roost Saddle – Best Customizable Hunting Saddle
Key Features
Two panel design
Safety stop loops, also serving as leg strap adjustment points
Adjustable rope.
Weighing about 2 lbs.
Buzzard Roost Saddle, like most other saddle harness hunting gears, offers two panel design. This features more dynamic adjustments to the user during their hunts, offering more comfort. Check Buzzard Roost.
Buzzard offers make it a package feature that allows users to complete this standalone saddle into a hunting tree package. One of the best thing about Buzzard Roost tree hunting saddle system, they offer customization options. You can ask to customize the bridge adjustments and more pre ordering.
Pros
Adjustable bridge and raptor buckle.
Stop loops.
Fulcurated panel design for support and comfortability
Leg straps with safety loop
Multiple sizes available
Cons
Single sided buckle attachment and need lineman's rope and tether separately
8. Hotshot H2 Saddles – Best Breathable Tree Saddle
Key Features
Minimalistic looks
Utra light and breathable
Suitable for hot weather
Construction mesh for added breathability
Hotshot H2 is among the prominent hunting saddle brands which are comforable and lightweight. The two panel design is not adjustable but is the best option among the mesh webbed tree saddles. Check Hotshot H2.
Tubular web bridge is included and is adjustable at 30° with retying water knots. There are options of sizes to select from and bridging customization pre order.
Pros
Ultra light, breathable (mesh seat) and comfortable.
Two panel design.
Multiple size options
Military/Veteran/ First responder discount
Buying Guide To Buy Best Saddle For Hunting
Hunting season has been around and you are probably looking for best tree saddle for hunting. Be sure to mind these few pointers before you go out looking for the best saddle hunting system for you.
1. Comfortability
When looking for a saddle, it is the essential and foremost feature to look out for.
By comfortability, I mean hip comfort.
The saddle you buy shouldn't pinch on your buttocks and doesn't press against you when hanging on the saddle for longer durations.
2. Adjustability & Customization
The saddle you buy for your hunting endeavors should be adjustable and customizable according to your body's needs. However, not everyone is similar (figure and waist wise). There can be a need for slight or more adjustments.
Thus, it is essential that the saddle you buy should be easily adjustable and can be customized if needed. Therefore, allowing you to reach your pockets easier and the way it should be for you.
3. Mobility
Your mobility with the saddle is quite crucial for you. Sometimes it happens that you need to travel distances for your hunts and you can't keep removing the saddle at all times and readjusting it.
In such cases, saddles mobility comes in handy. The more mobile the saddle is for you, the more comfortable and easier the hunting is.
4. Weight of the Saddle
Hunting can be tiresome and especially when you are hanging from a tree. The more lightweight the saddle is, the easier your mobility can be during your hunting endeavors.
While, the weight of saddle may increase your weight, when hanging on it, hunter's weight also impacts its ability to adjust. The weight of the saddle plus your weight can impact the saddle strength. Therefore, rough use can wear the saddle before time.
It can also impact your hunting experience as this minimize saddle gear adjustment.
5. Material Used
When looking for the best hunting tree saddle, be sure to look for the material used on it. Your saddle is the one factor that is keeping you hanging from a tree.
The more tensile and strengthened the material used in the saddle, the more weight it can bear for a longer duration.
6. Safety Factor
These are the factors that are built inside your saddle, like leg loops to help support your legs without making you uncomfortable. However, you can also purchase a saddle hunting stand to go along with your hunts and to offer you ease during your hunting.
Conclusion
In conclusion, among saddle gear that we tested, Xop Combo edge Tssh is low cost and overall the best hunting saddle pack. Further, you can also go for Black Belt Saddle if you want to hunt with added comfort and support to your hip. In Addition, Tethered Saddle Hunting Kits are also a choice for you to select for your late season hunts with added back support.
FAQ's
1. What are the best saddle hunting accessories?
Best saddle hunting accessories include the lineman rope, standing platform, ascenders, backrest for saddle hunting.
2. How does saddle hunting beneficial over treestand hunting?
Hunting saddles offers a mobile hunting style with quick setup, 360° of mobility, and bow hunting with concealment.
3. For how long hunting saddle harness be used?
Rugged and safe hunting saddle harness can be used for 5 years from the date of manufacturing.
4. How much weight does a hunting saddle hold?
The rope strand of ree hunting saddle has a tensile strength of up to 5000 lbs. But most of the products were weight rated at around 300 lbs.
5. Is there any comfort in tree saddles?
Tree saddles are rarely comfortable. But the new designs and mechanics are made comfortable by using double panels and padded saddle gear.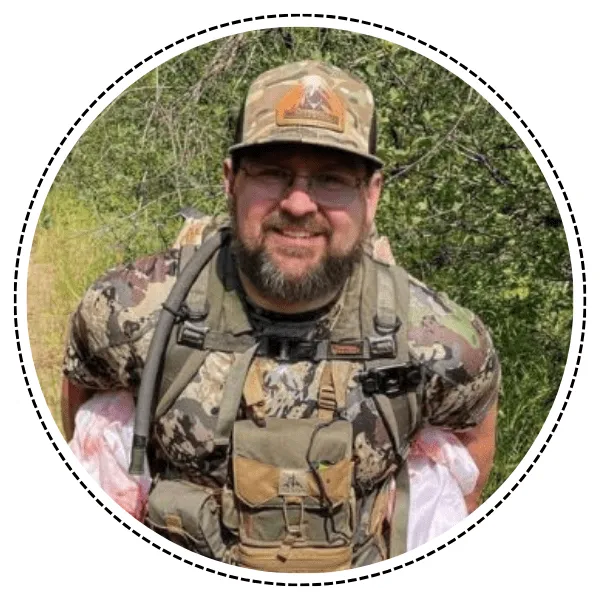 About Alex David
I am an avid bow hunter and author of Tree Stand Ranger. Hunting from tree stands has been a passion of mine for many years. I've had the privilege of owning several tree stands and hunting properties throughout my life, and I take great pride in having the opportunity to do so. Read more about me.