Comfort Zone is a quality climbing tree stand manufacturer that has been shut down for unknown reasons. It was famous in the early 2000s; you can still find some hunters owning their products.
Everyone stopped talking about the Comfort Zone after 2010 when no new line was announced for several years, and their website shut down after a while. So, they just went out of business.
Comfort Zone Climbing Tree Stand Replacement Parts
Though they have been out of business, you can't place an order from them for this. However, you can get the replacement parts from second hand products, which are readily available on Craiglist or eBay.
The treestands of comfort zone have been quite durable and used by different hunters for years. For that reason alone, you might have to pay a premium to get the spare parts, but since it's second-hand, it wouldn't be as much as a new one.
Summit Viper – Better Option Than Comfort Zone Tree Stand In 2023
Comfort Zone's Better Alternate
Can Carry: 300 lbs.
Company Backs For: 5 years
Maximum Comfort: Padded arm, back and gun rest with foot rest as accessory.
Concealment: No noise & various camo designs.
Summit's Viper is aluminum made, sturdy, lightweight and portable climbing stand that can fulfill your hunting needs. It will make you forget about comfort zone stand forever. Summit has made remarkable climbing stands that let you safely hunt on public or private land while being portable and mobile. Most importantly, they have made products as per user needs, creating a line of 7+ climbing stands. My personal favorite is Summit Viper.
Features of Comfort Zone Climbing Tree Stand
Comfort Zone stayed in business for years before they shut down. They were selling their stands from the Dick's sporting platform. Hunters loved their products for their safety and durability. They offer comfortable padded seats with durable frames that gain their customer loyalty. 
If you look at the best time to go hunting in deer stand, you can easily say it is not in your comfort zone. But some hunting stands give you ultimate comfort, and you start dozing off while you are up on the tree.
Let's dig deep into their product features and specifications.
1. Seat Comfortability
Comfort Zone launched several products during their time, and each was furnished with a padded seat that was either sliding or adjustable. The seat was so comfortable that you could sit there for hours without a backache.
The backrest was also padded, supporting your back. You can also doze off for some time while waiting for your prey. Additionally, the armrests were also padded, enabling you to place arms comfortably and allowing them to enjoy the hunt.
For comfort zone stealth steel climber, the seat was 17.5 X 12 inches with 12 X 19.5 inches padded backrest.
Nowadays, the most comfortable and best climbers treestands are made by Summit, and they have many based on the user's needs.
2. Footrest
Besides the seat, the footrest was an essential part of the comfort zone climbing treestands. Where the seat was made comfortable for the hunter, they were also given a place to rest their foot while waiting for the prey and targeting it.
For the stealth model of comfort zone treestand, the footrest was 27 X 20 inches steel made, offering the proper foot placement. You can use it to aim the target while sitting or can stand right up.
3. Shooting Rail
Many hunting treestands feature the adjustable shooting rail; some offer removable versions. Comfort zone stealth climbing treestand features a removable shooting rail you can use during your hunts. Moreover, it allowed the hunters to use either a gun or a bow for hunting.
4. Portability
Comfort zone stealth treestand weighed about 34 lbs. It is relatively heavier than some builds but is well-balanced and easily portable. Hunters could carry it around up and downhill without much struggle. 
5. Frame Design And Set Up
The frame is steel-made, durable, and sturdy against weather conditions. It is useable for several seasons and can be found among hunters who bought it when it first came out.
Setting up the Comfort Zone Stealth Treestand is similar to other stands available in the market. The process can be noisy and cause a disturbance. However, once it's set up, it's as quiet as a feather. Although the setup involves multiple hooks and loops, which may not be desirable for most hunters, it's something that they are used to.
6. Weight Rating
Comfort zone climbing tree stands feature different products with variable weight ratings, but the capacity is limited to 300 lbs for stealth stands. This is quite durable for hunters of all sizes and weights.
With this weight rating, you can carry additional equipment and snacks to kill time, and the stand won't break. If you are a sit/stand hunter, you will find the comfort zone stealth treestand up to the task.
Why Did Comfort Zone Climbing Treestands Go Out Of Business?
There is no specific reason for why they went out of business. However, they did have faulty stand cables. Also, some guys reported cracking sounds out of the seat, which is odd for the treestand to make.
Concerning the above-mentioned reasons, they might have run out of money in their lawsuit or have sold the business to someone who wouldn't care less. Now, plenty of alternatives are available in the market that anyone can purchase, which have ingenuitive designs and modern engineering technology.
Conclusion
To sum it up, Comfort Zone climbing treestands were the best of their time. However, with them going out of business, it is hard to find their products replacements except for online marketplaces.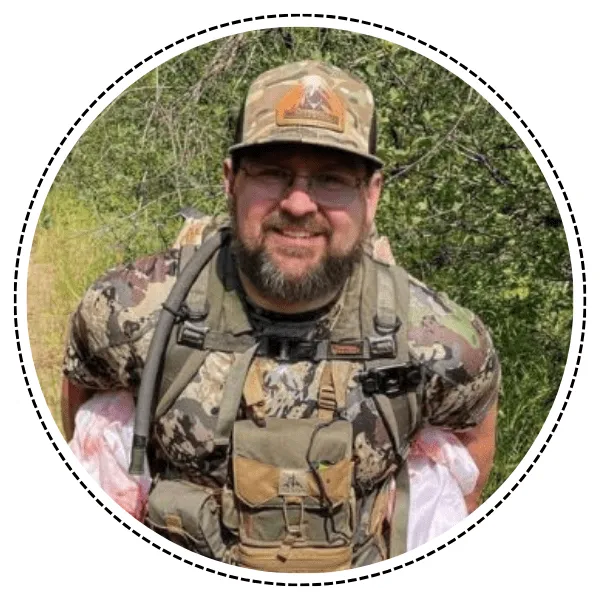 About Alex David
I am an avid bow hunter and author of Tree Stand Ranger. Hunting from tree stands has been a passion of mine for many years. I've had the privilege of owning several tree stands and hunting properties throughout my life, and I take great pride in having the opportunity to do so. Read more about me.