Getting at the right time to your deer stand for the hunt is daunting. There is no fixed time to pinpoint to go hunting. However, if you are to hunt in the evening, it is better to go to a deer stand well before dark.
The best time to go hunting in the evening is about 4-5 hours before the dark. Moreover, if you are a morning person and want to know how long before sunrise to get in deer stand. You should get to your stand at least an hour before daybreak.
Just before dawn, the deer come out from bedding areas for food and water. Spotting them on the trail while being concealed up above is the art of tree stand hunting. But you can also go after dawn when the buck clears the field.
Best Time To Go Hunting In The Evening
You have a tree stand, but is it still hard to hunt a big buck? Or you are wondering what time to get in deer stand in the evening. While there is no fixed time to hunt in the evening, it depends on the treestand location and setup. If you have set up a deer stand near food or water sources, leave for hunting a few hours before dark.
I usually go after noon if hunting from a heavily wooded cruising location. Set up and get quiet, observe the buck movement, and wait for your moment. The best place to set up the treestand for the evening hunt is near the food and water source. You should know how to read deer trails to get to these locations.
How Long Before Sunrise To Get In The Deer Stand?
Are you wondering how early before sunrise to get in the deer stand? Different hunters have different opinions on morning hunting strategies. However, the standard advice that I and Henry follow is to get to your deer stand at least 1 hour before sunrise.
Apart from that, choosing a hunting location based on a deer trail, feeding, and bedding areas with key indicators of wind movement is important in choosing your static location.
The hunter should ensure the buck he is after is not cruising downwind of his location. Otherwise, spending hours sitting in the dark and early dawn would be spoiled. Additionally, entering the deer stand with minimum or no scent on the body and gear is a key factor in big bucks hunt.
You can also enter the deer stand during gray light at dawn. At this hour, you can still use the darkness for cover while slipping through the woods without spooking the deer.
If you must access a giant field to reach a stand location, wait until the field is clear of the deer. Then, walk perpendicular to the line of deer movement and your location. Patience is the key.
Best Time To Deer Stand Hunt In Morning
There is no specific or best time to get in the deer stand as it varies when the sun rises in your area. However, hunters have a flexible 1 hour before the break of dawn rule. But one can also choose to go at daybreak with little light and darkness to guide through the woods.
For evening hunts, hunters mostly set up about 4 hours before dark near the food and water sources. Often, hunters use attractant feeds and the best mineral licks to keep deer around permanently installed best ladder stands.
In case it is too dark, the use of a flashlight, which is a common discussion among beginners, is an issue. Using flashlight to get to deer stand is not recommended because it can easily spook deer.
Hunters have debated the most suitable time to go hunting before sunrise, and the most concluding answer is an hour before sunrise. At this time, there is little light and enough darkness to give you cover while allowing you to set up and get quiet without risking startling deer.
This is the most debated answer among hunters. However, some even hunt after daybreak when the open field is clear. They mostly set up near buck bedding, avoiding any scent going downwind to them.
Some apps can tell you the best hunting times, location-wise. In case you are going to visit another State for a hunting trip, get this information beforehand to maximize your chances of winning big trophy buck.
Conclusion
While there is continuous debate about what time to get in the deer stand. You can go a few hours before dark in the evening or before daybreak to get a better hunt. However, caution is advised whenever you go hunting because any slight mistake can spoil your hunt.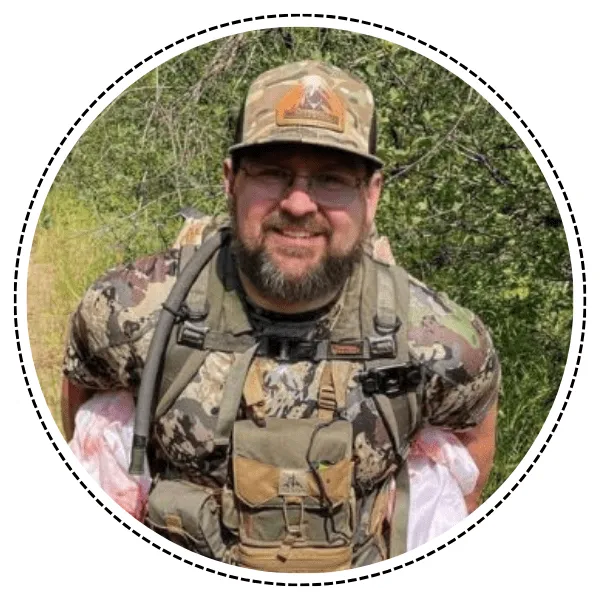 About Alex David
I am an avid bow hunter and author of Tree Stand Ranger. Hunting from tree stands has been a passion of mine for many years. I've had the privilege of owning several tree stands and hunting properties throughout my life, and I take great pride in having the opportunity to do so. Read more about me.