Tree walker treestands have been the hunter's favorite climbing stand for years until they shut their business. Tree walker stands were built in Tennessee, USA. The quality and comfort of these stands were unmatched and were everything hunters looked for. 
The most important thing it was liked for is a big platform. Tree Walker stand was among the best choices by hunters to spend their money on. The bottom and top click together, making it easier to carry and portable.
There were straps that connected both the bottom and top while the hunter was in it. This makes it better and safer compared to others at that time.
This tree stand was usable for both archery hunts as well as rifles. This made it demanding for the whole year.
Though the tree walker had to shut down for health reasons, it was one of the safe, reliable, and comfortable hunting tree stands that served every penny spent. Now, you can only find its replacement parts from some users because it is one of the oldest tree stands that compensated hunters for their money.
Why did Treewalker Treestands Run Out of Business?
In the last of his days, Jerry McNulty, owner and designer of the treewalker treestands, had throat cancer. With his declining health, he couldn't keep up with his business needs. Thus, he sold his company to another business, which could not maintain its profitability, and had to shut it down completely.
People still appreciate his stands, which have helped hunters in their hunts, offering a comfortable sitting and secure tree attachment.
The tree walker's unique design with padded everything and footrest provided better comfort. This was later seen in Summit, now a dominant climbing stand.
Alternate To Tree Walker Today – Summits Viper
Best Climber Today
While these stands are out of the market now, you can go for alternatives available today. One of the best options that you can look for is the Summit Viper climbing stand, which offers durability and safety while hunting.
It is engineered with innovative technology that keeps it noiseless during setup. It is easy to adjust to trees and climb. There is a padded full back and armrest with quick-release buckles.
TreeStandRanger.com is reader supported website. We may earn an affiliate commission if you shop using links on this page (without additional cost). Learn More
Properties Of Tree Walker Reclining Treestand
Tree Walker was one of the most reliable hunting stands back in the 2000's. Its design and comfortable seat offered hunters the relaxation and stamina to keep going for hunts.
Tree walkers had comfortable and breathable seating, allowing them to hunt without getting tired. It was relaxing with angled belts and padded armrests, which helped every hunter to pursue their prey without getting injured or observing back issues.
Tree walker climber has sharp pointed pins that bite the tree, securely fixing itself into the tree trunk, allowing hunters to climb without fear of falling. Tree walker climbing stand places its tooth deep into the trunk and bites it hard to fix and support the hunter weight without scrolling or sliding down. It had all the properties that today's best climbing stands have, but it was discontinued.
The design of the tree walker deer stand was lightweight, about 16 pounds, and portable. For hunters, it was easy to carry and move around from one tree to another. Its light and robust design offered hunting ease along with its padded shooting rail supporting rifle or bow.
The tree walker treestand is a large frame hunting stand that has served hunters on their hunts. However, for its large frame, it catches on every twig, branch, or stick on the way, but if the path is clear, it isn't a problem. Additionally, when setting it up, the metal slides against each other, and there is no getting around that.
Since it bites the trees and fixes itself in its trunk, it eats away part of its chunk, which, over multiple uses, exposes its sapwood, killing the tree if it continues. If you are short on budget, you can also build a pallet deer stand in DIY style.
Replacement Parts For Treewalker Tree Stand
Since it is the oldest tree stand of the 2000s and has run out of business, finding its replacement parts takes a lot of work. However, different owners are selling their used tree walkers that you can buy to replace the parts you need.
Marketplaces like eBay, Craiglist, or Facebook Marketplace are the best options to find treewalker treestands for sale. Here, you can find the replacement part if any seller has listed it. 
Windwalker Tree Stand – Sometimes Confused With Tree Walker
Another treestand with a similar name, the walker, has been famous for its hang on features. It was lightweight and offered noiseless mobility from one location to the next. It is aluminium made, with backpack straps. The Cordura seat offers extra padding for comfort rubber coated steel cables that offer support. It was also discontinued. However, you can still find similar and some of the best lock on stands.
Conclusion
Treewalker treestand is the oldest yet reliable hunting stand available to hunters. It has run out of business because of the owner and designer's health concerns. But it offered comfort, safety, and durability to hunters. Finding its replacement part now can be difficult, but there are a few marketplaces that hunters can look for.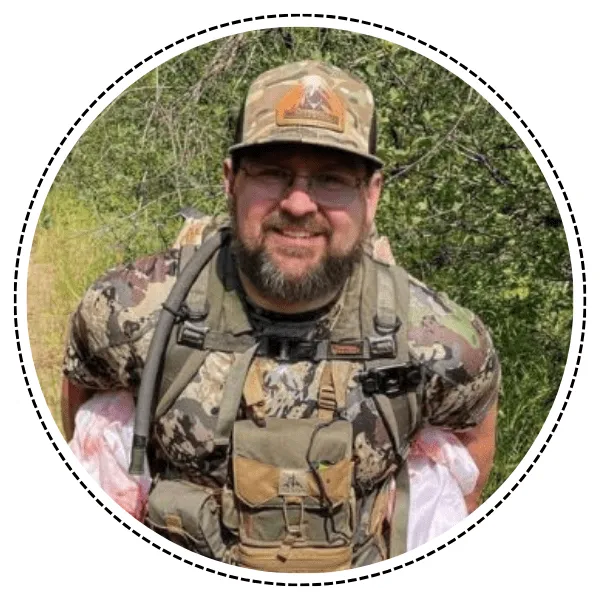 About Alex David
I am an avid bow hunter and author of Tree Stand Ranger. Hunting from tree stands has been a passion of mine for many years. I've had the privilege of owning several tree stands and hunting properties throughout my life, and I take great pride in having the opportunity to do so. Read more about me.