Doe urine can be used for a whole year. It can alert nearby does to take a look and smell it. It can be used as a cover scent as well. However, I don't prefer it. Hunters who are new to this want to know, "Does doe urine go bad?"
Yes! Doe pee does go bad if it isn't stored in a cool and dry place. In other words, it can go bad if placed in direct sunlight or if the bottle is kept open. Doe urine is of two types: the estrus collected during heat and the usual pee. The one collected during the heat is doe estrus, which is composed of several hormones to attract the bucks.
If you are worried about its deer urine expiry, the best bet is to use synthetic urine instead of real urine. Artificial urine has more shelf life because natural urine will go bad after a few months despite the good storage.
If you buy natural urine from in-box bottles, they might have already turned black. The reason can be last year's stock, slow transportation, or rotten (because of bacterial multiplication). Hence, they are not fit to use to attract the deer. Knowing how to use doe estrus is also important.
Does Doe Estrus Go Bad?
Doe estrus is the term coined for the pee collected during the doe's reproductive cycle. This urine comprises different hormones and pheromones that attract the bucks for mating. This hormonal urine can go bad because of the organic molecules that bacteria use. This leads to a foul smell in it.
Hunters commonly use doe estrus to attract nearby big bucks to their best hunting stand during rut.
The shelf life of natural doe estrus urine is about 2 or 3 months if they are properly stored and have no contact with the outer atmosphere. 
How Long Does Doe Estrus Last?
How long does a doe stay in heat defines how much doe estrus it will produce. The estrus cycle varies from 17 to 22 days, largely depending on the species and health of the doe. Deer are seasonal breeders, so it lasts six months unless they mate and get pregnant. 
The estrus or reproductive cycle starts in late October and continues till December or sometimes January. Most deer get pregnant with their first cycle. However, if they don't, she will mate with a buck in the next cycle and breed. 
How Long Will Synthetic Urine Last?
Synthetic urine lasts for about 1 or 2 years depending upon shelf life. Some hunters even say that it does not go bad after expiry (tested off-season in front of a trail camera). To avoid spooking the deer, using doe estrus urine after or before the rut is not recommended.
The main reason behind this is that it doesn't have any bacteria, or if it gets there, there is nothing potable for them to use to grow and produce foul smells. 
Another thing, whether the conditions are good or bad, will keep its integrity and not go bad like many natural urines. To keep it last longer for use, just avoid any direct sunlight and keep the lid closed tightly. 
Conclusion
Doe urine does go bad, and it is because of the bacterial growth when it is not properly stored. Therefore, the best bet is to buy a synthetic urine bottle because it will last longer and be used next year for hunting.
Frequently Asked Questions
How To Preserve Deer Urine?
To preserve deer urine, use 1 oz. of clinoptilolite and 1 oz. of urine in a 2 oz. bottle. This will help keep it for longer.
Should You Refrigerate The Deer Urine?
Hunters refrigerate the urine to avoid developing any foul smells and stop bacterial growth. This aims at keeping it to last longer than usual.
Does Synthetic Urine Expire?
Synthetic urine generally last longer. Under normal conditions and care, it will not expire. But if it has continuous sun exposure and is not properly handled, it will expire before you know it.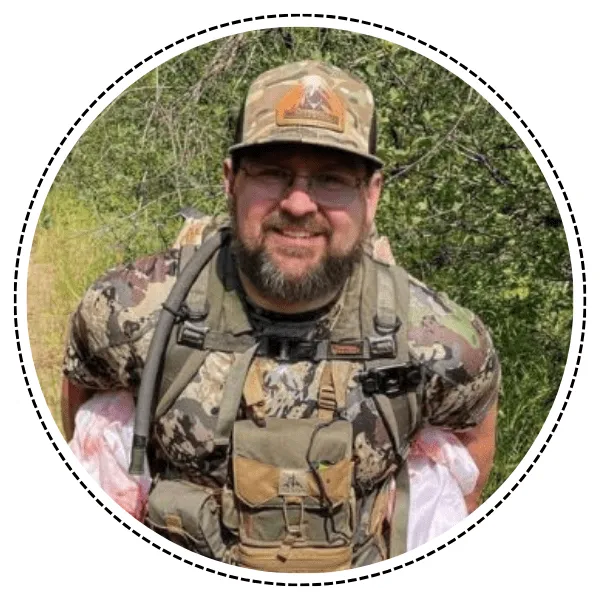 About Alex David
I am an avid bow hunter and author of Tree Stand Ranger. Hunting from tree stands has been a passion of mine for many years. I've had the privilege of owning several tree stands and hunting properties throughout my life, and I take great pride in having the opportunity to do so. Read more about me.