In certain scenarios, spooking the deer is unavoidable. However, when you play intelligently and know their bedding, feeding, and trails, it becomes much easier. During the night or in pitch black, it is unavoidable. The reason is deer can see more clearly in the dark than us!
When playing Food Plot, try to get in and get out of your ladder stand or box blind without being noticed. Grow tall grass on the sides of the food plot so that deer can't see you while you can oversee it from a hunting stand.
While walking towards the stand, if you have spooked the deer and made them run away, there are chances it may come again. Waiting in your treestand can sometimes bring them back to a food plot.
You must defeat these three deer senses: sight, scent, and sound. The ability to move towards the stand and get into it without spooking the deer is critical.
The following image will give you an idea of how to avoid spooking deer on a private hunting property.
Out of the three senses, the scent is the most neglected one, which hunters often ignore, leading to spooking the nearby deer before getting into the stand. Understand the airflow around you and get yourself, clothes, and gear scent free.
Spooking a deer is purely accidental for beginners. For a seasoned hunter, this should not happen. Therefore, one must take precautions while moving towards the tree and even when climbing up and down the tree.
When moving in and out of the stand, don't create rattling or any noise while on the move. This can alert nearby deer without your notice, and you will keep waiting in the stand while they are far away from that area.
How Far Do Deer Run When Spooked?
If a deer is spooked, it will run about half a mile in open areas to escape the site of danger. If the area is dense and covered, most deer are found to run away to 150 yards. Now, to analyze in which direction the deer ran off, assess what it was doing: feeding, traveling, bedded in cover, etc. This will help you find the path of your spooked deer, to which you can follow its trail. 
But a badly spooked deer will dash off to about 200 yards and will keep moving for another 200 yards cautiously before it settles down. They will alter their behavior and will be more cautious than others. 
Whether you are walking on dry leaves or snow or through a water stream, make sure to minimize your sounds and don't alert nearby big game.
How Long Does It Take For Deer To Come Back After Being Spooked?
Casually spooked deer will return to their bedding area, but there is no timeline for when they will return. If they can't pinpoint the threat, they will return soon. But if you are seen or smelled in that area, they will likely not return before the next day.
Moreover, if the deer is badly spooked, it may take a couple of days or even weeks before it returns. When it does, it will visit the area in the dark and be cautious. If it re-encounters any threat in that area, it will be reluctant to visit again, especially during the daytime.
When you are near your hunting stand, get slower, be more alert, and become soundless. This is a critical zone, and you decide whether you bring a buck home.
Will Deer Come Back After Being Spooked?
It depends on the frequency and spooking intensity. Everyone will visit the place where they were spooked mildly or threateningly. If the deer were spooked and couldn't find the threat, it would return to its bedding or food area.
Get a tree stand that doesn't create any sound. If you own hunting land, get the best ladder stand. If you have a hunting partner that comes with you often, buy a two person hunting stand.
However, if it has spotted or smelled you, it will be cautious to return to the area during daylight but will visit at night with caution. If everything goes well, it will return, but if spooked again, it will hesitate to return. Additionally, if the deer is spooked badly, it will return after days or weeks, depending on the spooking intensity.
Busted By Deer In The Stand? What To Do Know?
Deer can pattern you if you keep leaving your smell behind in the area. In my years of hunting, once, a deer busted me in the stand; after that, I changed my pattern to avoid it getting wind of me.
If a deer walks up to a hunter, he needs to change its routine before the deer pattern you. This way, you can still get your hunts, and deer will only consider you a threat if you leave behind a trail of smell each time you go hunting. 
Mature bucks are most cautious of sound, scent and movements. If you need an antler as a trophy for the upcoming hunting season, prepare and act accordingly.
How To Not Spook Deer?
When on the hunt, nobody wants to spook a deer, so everyone tries to approach the hunting stand with caution. Here are a few cautionary tips on how not to spook deer when on the hunt.
Approach the stand quietly.
Use the best hunting camo clothing as concealment and branches as natural cover to hide your movement.
Use different types of camo to conceal your movement while hunting near food sources.
Control your scent (use airflow as an advantage). Become soundless when approaching your target area.
You can also use the best tree stand blinds to maximize your concealment while in the tree.
In case of noise, be like a cougar and big cats. They don't create any sound and remain undetected. However, their stink can alert the nearby game. Therefore, installing trail cameras is of utmost importance as well.
Will Deer Come Back After They Smell You?
Deer do come back to their bedding after being spooked. But when they arrive, it is a different question. If a deer has rushed away after smelling you, they will return to their bedding area by nightfall if they haven't pinned you for threat.
If a deer's body language is changed and it is dashed away immediately after smelling you, it will take days or even weeks for the deer to come back unless it feels safe.
How Long Will Deer Avoid An Area?
Deer have been found to avoid an area for three days after discovering a threat. Since the deer make their bedding near food sources, they usually return after three days, depending on the intensity of the threat they feel.
Conclusion
If you have spooked deer walking to a stand, it will indeed run away, but that depends on the intensity of the threat it felt from you. The larger the danger, the longer the deer will avoid that place. Approach the deer quietly and use cover to hide your movement and smell control when you hunt them.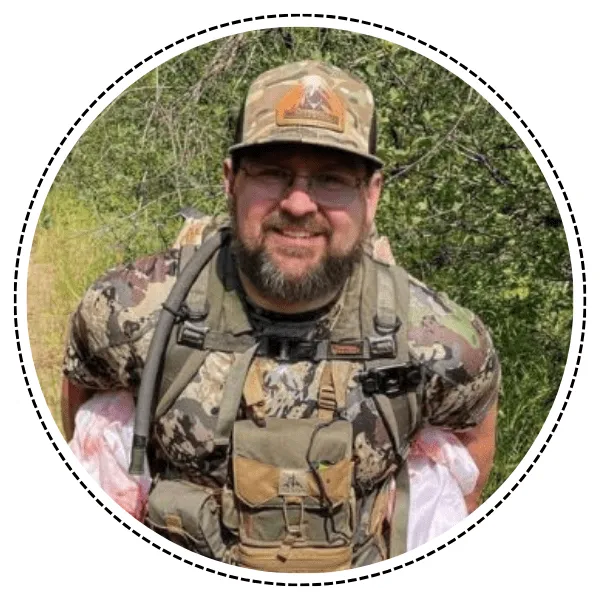 About Alex David
I am an avid bow hunter and author of Tree Stand Ranger. Hunting from tree stands has been a passion of mine for many years. I've had the privilege of owning several tree stands and hunting properties throughout my life, and I take great pride in having the opportunity to do so. Read more about me.