There are few options for hunting tree stands that face towards the tree. You will find minimal options in face the tree climbing stand. Most of them are out of business, and you will help find their replacement parts. The best option is Summit 180 max sd. As per my experience, this is the only reputable one among the limited options in 2023.
The options for face the tree climbing stand included Gunslinger, Equalizer, Warren, and Sweat Rifleman. But in 2023, Summit's 180 max SD is the most suitable option.
Summit 180 max SD – Top Rated Face The Tree Climbing Stand of 2023
Summit 180 Max SD
Summit 180 max sd is 350 lbs rated, climber, and only one is the series of successul climbers which can rotate 180 degree to face the tree. It is made of aluminum which enhances its portability just like other summit's climbers. The best part is it comes with a 5 year warranty to back you up.
Other Options For Face The Tree Climbing Stand
Though face the Tree Climbing Stand has run out of business, people still find them safe and reliable, especially those who love hunting but are afraid of heights. We have listed the all-time favorite face the tree stands still available to shop.
1. Buckshot Climbing Stand Review – Equalizer 24 Levelling Treestand
Key Features
Weight: 350 lbs. weight capacity | Material: Lightweight aluminum tubing | Seat: 3 way movable bench style | Backrest: Adjustable with cushioned hardware.
Visit Website
Buck Shot Equalizer 24 leveling treestand has a standard 1 foot crack wheel for the foot platform. With this platform, you don't have to incline at extreme angles. You just climb up the tree after attaching the sample and fix it before the tree starts to taper.
Buckshot climbing stand, Equalizer 24, has patented SwiftLoc technology. Additionally, it comes with a 3/16 7X7 galvanized steel cable, which is coated with HDPE to 3/8 inches. The frame is powdered coated to a mossy green color.
The seat platform for Buckshot Climber Equalizer 24 is 24 X 30 inches, and the foot platform is 21 X 29.5 inches in dimension. In short, Buckshot Cadillac treestand is a remarkable face in the tree climbing stands that one can own for its hunting spree.
2. The Gunslinger 250 And 350
Key Features
Platform Size: 20 X 21 inch platform size | Material: Aluminum finish | Usability: For 6 to 20 inch diameter trees | Weight Rating: From 250 to 350 weight carrying capacity.
The gunslinger comes in 250 and 350 variants, which are different only for their weight rating capacity of 250 lbs. and 350 lbs. It is one of the most remarkable face tree climbing stands designed for daily comfort while hunting.
The seat is a Hammock design, which changes its position with you. There is enough leg room for average-sized hunters to extend their legs and be comfortable. There are three positions on the gunslinger for you to rest your foot while hunting. It also has straight, angle padded bars that give ample room for you to aim and shoot.
In summary, the gunslinger tree stand is designed to give hunters every comfort they need during their hunts.
Can I Get Parts For A Face The Tree Climbing Stand?
For options like Gunslinger and Equalizer, you can contact their companies for assistance. However, websites like eBay, Craiglist, and Facebook Marketplace are available, where you can search for replacement parts for used stands. Users of Timber Tall tree stand face similar issues.
If you are using an ancient hunting stand that is getting rusty, you should go for a new one because replacing the part won't be a big help. As mentioned earlier, Summit's 180 Max SD is the best option in 2023.
If the hunting unit is already getting old and showing signs of wear and tear, get a new one. For your safety, consider buying a new stand before any incident happens.
Conclusion
In short, face the tree climbing stands are rare among hunters, but a few options are available that you can use for your hunts. They are designed to keep you safe while giving you ample room to aim and shoot. If you don't like these climbers, there are various other comfortable, lightweight climbing stands you can buy.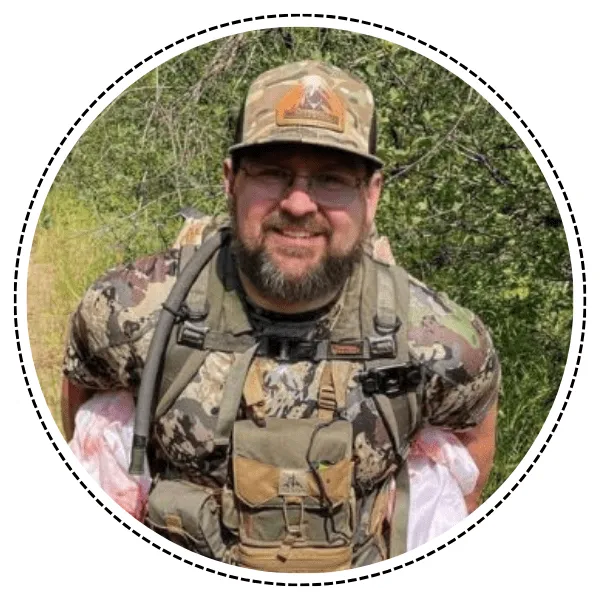 About Alex David
I am an avid bow hunter and author of Tree Stand Ranger. Hunting from tree stands has been a passion of mine for many years. I've had the privilege of owning several tree stands and hunting properties throughout my life, and I take great pride in having the opportunity to do so. Read more about me.