Among the common questions many hunters ask is one that most guys don't discuss: "Is it okay to pee from the tree stand?" Beginners with scent control consciousness consider it bad and think it would ruin your hunt. However, evidence and studies have proved that human pee doesn't alarm the deer. 
Hunters who drink a lot or drink coffee early in the morning before hitting the deer stand pee more often. It is completely fine to pee while standing up in the stand. It will not spook the deer!
You want to avoid spooking deer, but human urine doesn't alarm them. Studies show that sometimes it acts like normal pee and can even attract deer. Apart from that, different hunters have shown evidence that they peed from the treestand without alarming deer.
Does Human Urine Repel Deer?
As mentioned earlier, human urine doesn't repel deer; sometimes, it will attract more. Using a deer stand urinal or pee bottle is not essential.
Studies suggest that deer use urine to communicate with each other. Especially during rut/mating season, doe pee contains different pheromones, which lure the buck to follow her.
Hunters who know how to use doe estrus, lure bucks using this technique to their portable lock on stand while hunting public land during rut. Similarly, for bucks, it leaves communication signals to follow the trace or mark the territory by them. 
Similarly, human urine has almost the same composition as deer's. Therefore, it doesn't repel them but attracts them to the area. 
Do Deer Smell Human Urine? Does It Attract Them?
Can a deer smell human urine? Yes, they do smell human pee. They have more sensing capabilities than humans and many other mammals. 
Deer senses their predators using their sense of smell. Cougar and big cats are as quiet as deer and are undetectable using sound. If you are wondering how do deer smell human urine. This is the reason.
Are deer attracted to human urine? Yes, human pee attracts them. It was believed that it scared them away, but now the studies and evidence show otherwise. Human urine and deer are relatively similar, with some differences between them.
So if there is human urine in the scrape or anywhere in the woods, deer will be attracted towards it for its similarity with the urine from other buck or doe.
Apart from that, the smell of foods, including acorns, apples, corn, and many other plants and fruits are detectable by deer from far away. Deers can sense and smell any change in the environment, and based on that, they will determine whether it is safe to stay there. 
Does Human Pee Scare Deer Just Like Scent?
Unlike human scent, human pee doesn't scare the deer away. The scent is mainly sweat which triggers a predatory response in deer.
Deer are very curious and intelligent animals. They investigate any new smell in their territory. Now, if that smell feels similar, they will be attracted to it, but if it is altogether a new or different smell, they will be precarious to approach it. 
Does Doe Urine Work To Attract Deer?
Doe urine is one of the proven lure techniques hunters use to attract does and bucks all year. Most importantly, estrus urine is the most effective technique in rut (end of October and start of November).
During rut/breeding season female deer release pheromones in their urine, which attracts bucks toward them. However, natural doe urine can go bad sometimes. Moreover, If this is used other than rut, it will ruin your game and do you more harm than good.  
How Long Does Human Urine Odour Last?
Human urine odor generally lasts for about a few days. However, if it is smelly, it can last about 2 weeks. If that is the case, you better consult your healthcare provider. However, the urine smell can last longer depending on where you have peed.
Urine can last longer if the area is airtight and has no ventilation. If it is in open air, it will vanish in days.
Conclusion
Peeing from a tree stand doesn't ruin your game as it was thought to do so. Many thought that peeing while deer hunting scared them away, but there has been no such incident reported that would support that claim. Instead, it attracts more deer to the area than before.
Frequently Asked Question
Why Does Human Urine Leave A Smell?
Human urine contains uric acid, which is metabolized from ammonia. Therefore, it smells like it. The smell is more pronounced if it is concentrated.
What Does Doe Urine Do?
Doe urine comprises pheromones, which bucks smell and get attracted towards it. Therefore, it has been used for decades to attract and hunt deer.
Should I Install A Deer Stand Urinal?
If you believe the buck on your property is more curious and can distinguish between deer and human urine smell. You can install the deer stand urinal.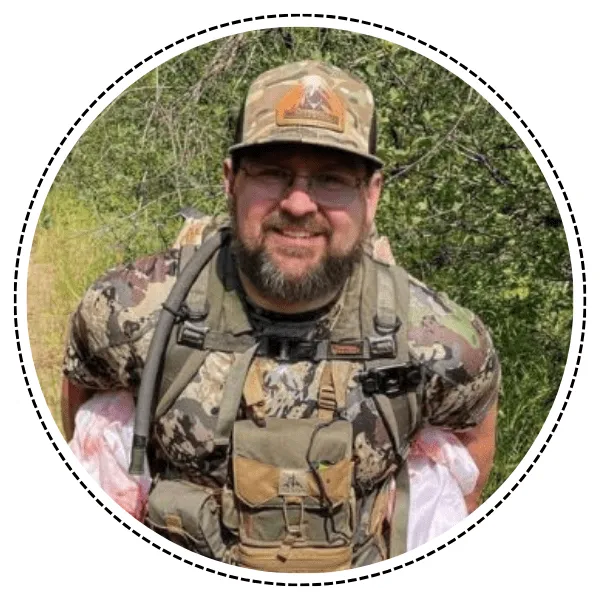 About Alex David
I am an avid bow hunter and author of Tree Stand Ranger. Hunting from tree stands has been a passion of mine for many years. I've had the privilege of owning several tree stands and hunting properties throughout my life, and I take great pride in having the opportunity to do so. Read more about me.