To brush up your early treestand climbing hunt skills, TomCat treestands are worth trying. But before getting into it, read tomcat tree stand review to understand its pros and cons.
Tomcat tree stands are no more in production as the company had to shut down its business in 2018. Marlyn Graham, the company's owner permanently shut down T.C. Mfg. Inc because of the bad health of her husband and her getting older. There must be several other reasons but this is what they told everyone.
If you are looking to find spare parts for your old tomcat stand, it is nearly impossible as there are not many available in market. I would highly recommend you to shift to Summit climber which is comparatively safer, lighter and more durable in long run.
Tomcat Tree Stands Review And Guide
Tomcat treestands were:
Great for small hunters
Incredibly lighter climbing tree stands.
Inexpensive
Comfortable to sit for 3-4 hours hunt
Remarkably packable
However, these are not available in market now and are replaced by better lighter and safer climbers, for example Summit's Climbing stands.
Summit Viper Climbing Stand – A Tomcat Alternate
Better Than Tomcat
Weight Rating: 300 lbs.
Warranty: 5 years
Comfort: Padded arm, back and gun rest with foot rest as accessory.
Concealment: Multiple camo designs to choose from.
Climbing tree stands tend to be bulkier, overall. Rarely, you'd see a climber stand petite and lightweight, specifically when it is bearing a steel construction. This is not the case with summit's Viper which is aluminium made. There once used to be TomCat climbing stands which were lighter and more packable than any traditional climbing stand of the modern era.
If you need something better that can carry more (up to 350 lbs.) and has more comfort, than you need to spend extra bucks and buy Summit 180 Max SD. This will be an investment for several coming years with all available accessories and after sales support. Otherwise get a similar best climbing tree stand.
Heard the name but haven't seen a Tomcat treestand used by a hunter lately? Take it easy! Let's walk through our Tomcat treestand review to know it's all nitty gritty.
However, serving the treestand industry since 1981, TomCat deer stands haven't become extinct.
As soon as the T.C. Manufacturing Incorporation released its TomCat 1 climber stand, the deer hunters applauded the premium craftsmanship that went to build such a small climbing stand.
At less than 18 lbs, it was the lightest climber stand in steel construction. After the success of TomCat 1, TomCat 2 was introduced with more improved features. We'll shed more light on TomCat1 & 2, later on in our article.
Later in 2002, T.C. Manufacturing Inc. sold itself to TomCat Manufacturing Incorporation.
Most likely, TomCat Manufacturing Inc. never changed the designs of earlier TC treestands. Nevertheless, when 2007 T.C. Manufacturing Inc. revived itself, it clearly stated that treestands produced under the name of TomCat Manufacturing Inc. had nothing to do with T.C. Manufacturing Inc.
Fortunately, the swapping of business between two different owners didn't impact the quality of essential TomCat tree climbers as they are still valued among hunters.
For compact style tree stand, check out best hang on tree stands which are bought with climbing sticks and can be attached to any rugged tree while on move. They are good alternative to climbing stands. Or you can take a look at saddle platform for hunting while on run.
Features Of Tomcat Deer Stands
You'll get a decent sized deer stand to comply with all your climbing hunt needs from a TomCat climbing stand since it is feature rich.
1. Construction
In the 80s or 90s, when customary steel built climber stands were bulkier, a TomCat stand looked like a dwarf of climbing stands. Bearing all steel welded tubes for construction, it become the lightest climber stand of that era.
Often understood that less weight means less material is used in construction, resulting in low quality of the product. So, a TomCat treestand should be a low quality deer stand. No, sorry, it's not. In fact, its less weight points out why this bad boy has a small size. The manufacturer has used less steel to make the design simple and minimalistic without sacrificing the quality of the make.
This is an intriguing feature we've found in this climber stand. At this size or weight of nearly 15lbs., a TomCat deer stand has outlasted several contemporary steel built treestands of the modern era.
2. Ease of Use
A tomCat tree stand is incredibly easier to use. The design comes without any detailed frills or bows (straps or accessories, in this case) for intimidating a hunter about how to use them, yet the essentials are included to provide hunters with a complete hunting experience.
Assembly of a TomCat unit eventually becomes a piece of cake. So we think that if you're starting up your hunting career, then a TomCat tree stand offers the best bet.
3. Weight limit
The reliability of a treestand depends on conforming to the weight capacity mentioned in its specifications. In the case of a TomCat 1 tree stand, the weight capacity is rated as 250 lbs., which shouldn't exceed for having a safe hunting experience.
Otherwise, the steel tubes might get warped, putting a hunter's life at stake when he's 2" or more feet above the ground.
4. Packability
"Steel built climbing stands are cumbersome to pack in and out in the woods", TomCat tree stands seem to burst out this fact with their little size.
The simple backpacking straps don't ache a hunter's back when he is lugging this little giant in the trees, while various steel built tree stands with padded backstraps can do.
5. Affordability 
The best thing about these treestands is affordability. Several contemporary and even old climbing treestands come at skyrocketing prices, making it difficult to buy multiple climber stands at one time.
However, you might still get 2 or 3 TomCat climbing stands at the price of any latest climber tree stand.
6. Comfort
Mind you, if you're expecting a premium level of comfort from a TomCat treestand, you'd face a little disappointment. The foot platform on this climbing stand is slightly lesser than its contenders. To resolve the issue, its users wear certain kinds of hunting boots, danners to avoid discomfort. You are likely advised to do the same.
Along with this, the seat on this stand isn't comfy as it has a quite thin padding. If you want to prolong your hunting day for more than 4 hours, extra padding on the seat might help you.
Tomcat Tree Stand Versions
You'd come across two famous variants from the company. Tomcat1 and 2.
1. Tomcat1 Tree Stand
It is the first child of T.C. Manufacturing Incorporation. Its moderate price tag and compact look made it soon become very popular among hunters who were asking for more mobile climbing stand setups.
For ease of use, TomCat1 climbing stand would come at the top, yet when used in wet conditions, TomCat1 tends to catch rust in its steel tubes. Spraying the tubes would help improve the lifetime of the unit a lot. In addition to this, steel tubes get way too colder to hold under freezing temperatures, so a way out would be needed.
2. Tomcat 2 Tree Stand
Obviously, TomCat1 should raise the hunter's standards until TomCat2 was launched. The wooden seat got replaced with a flip up cushioned seat. The straps got wider to increase the stability of the TomCat2. So the rattling complaint of the foot platform found in TomCat1 was marginally conquered in TomCat2.
The little foot standing on the platform should take as a tradeoff feature if you prefer hunting with your handgun.
Conclusion
By comparison to modern climbing stands, TomCat treestands might offer some average features. But through this TomCat tree stand review, you must have known that these stands aren't any inferior when it comes to performance and value.
No longer functional, you might get a TomCat tree stand from a store dealing with preloved hunting accessories.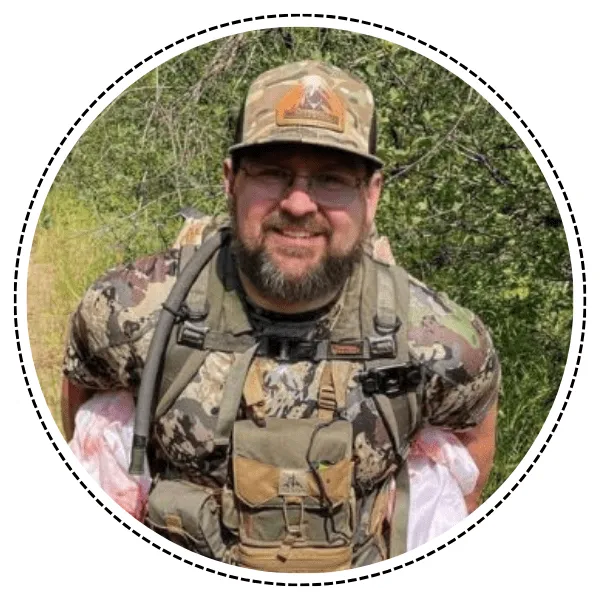 About Alex David
I am an avid bow hunter and author of Tree Stand Ranger. Hunting from tree stands has been a passion of mine for many years. I've had the privilege of owning several tree stands and hunting properties throughout my life, and I take great pride in having the opportunity to do so. Read more about me.