All weld construction, aluminium make, and smoother installation – when combined together in a tree stand, the probable outcome we're going to have is api tree stand. Read api treestand review for detailed analysis.
Established in 1986, API Outdoors is the first U.S. treestand company who laid the foundation of all aluminum treestands. Its treestands soon caught the attention of deer hunters who wanted a lighter transition from heavier built steel framed climbing treestands.
Paul Meek's invented API Outdoors were bought by Outland Sports, Inc. However, Outland Sports, Inc. soon got bankrupt in 2002 and it sold the API brand name copyrights to Bass Pro.
The price tag for an API Outdoors climbing stand usually tends to go above $200. Yet, after experiencing the quality and versatility of each treestand, "you get what you pay for" is all worth it.
Ranging from its basic Bowhunter climbing treestand to premium specs Aluminum tech Grand Slam Extreme and Magnum, API got hunters covered. That's not enough! For more convenient bow or gun hunting, API Outdoors ladder stand is the safest solution to win a Virginia deer.
Considering that you want to know more about API stands, we've piled up this piece of writing.
API Outdoors – A Brief History of API Tree Stands
For more than 3 decades, API Outdoors has been manufacturing TMA approved climbing treestands for whitetail hunters. Its line of climbing stands has offered hunters some of the finest and durable climbing treestands of its era.
But once a behemoth treestand company had to face a controversy in 2002 when two of its treestands came into question from Consumer Product Safety Commission (CPSC). its Hi Cat Cable Climbing Treestand and Buckmaster Grand Slam Climbing Treestand were having defective cables. The Buckmasters Grand Slam caused a serious injury in a hunter, asking the company to immediately stop the production of this particular climber series.
API, later on, settled the matter by paying a confidential amount to the affected hunter.
But this was surely a serious backlash the company went through, putting a question mark at the integrity of the make of its other products.
Nowadays, API climbing tree stands are being made in China, and aren't having the same quality and performance as they used to bear when made in U.S.A.
Yet, millennial hunters still vowed for the efficacy of API climbing tree stands. The frequent sentences "haven't found a climbing stand that feels as sturdy or safe in the tree as this one", "the seat on API little larger for all day sits", "they hug a tree like no other" happen to ring among hunters who own U.S. made API climbing tree stands.
API Climber Stands
Some of the best API outdoors treestands include:
Quest Climbing Treestand
Magnum Climbing Treestand
What We Like About API Climber Tree Stand
The fully welded construction of an API climber treestand is the best feature, allowing deer hunters to hunt more quietly without worrying about startling the animals. It also requires less assembly, allowing them to quickly set up.
The next attractive quality of an API treestand is the weight. Made with Aluminum, all API climbing stands are lighter than any of its rival steel built climber stands. Although climbing stands aren't used for running and gunning hunts, but certainly carrying a heavier climbing stand on long hauls starts feeling cumbersome and achy after some time. On the flip side, a lighter climbing stand from API outdoors is easier to transport and pack in.
Comfort never reduces, whether you're hunting from an API Crusader or from its Quest or whatsoever model. Neither there is any lack of room on the footrests nor any of the seats provide discomfort to the users.
API Outdoors' climber stands use chains instead of straps for looping around trees, which is a clever feature. However, straps tend to wear out soon and hunters often need another strap for gripping a tree. Chains should be covered with vinyl to resist wear and enhance longevity.
Justified to ask why the price for each API climbing stand varies if all treestands share the same common features. Obviously, API has tweaked the design of each variant slightly to add or remove some features. Pay higher if you want to experience some extra perks and features.
What we don't like In API Treestand
Speaking of the negatives of API climbing stands you need to be mindful on certain things.
A minor downside to API treestands is their incapacity to withstand heavier hunters. Though its Quest and Magnum are rated with weight capacity 300lbs or 350 lbs.respectively, the quick release buckle under the seat is found to break off.
The reason behind this flaw is that API no longer makes its tree stands in America. Now, built in China, API stands seem to chop down their value. Notwithstanding this fact, you still see that API tree climbers have a huge fan following.
The safest deal if you could manage to have is investing in an older version of an API tree climber. Nothing can beat the quality and value of its older stands.
You can check with API treestands website or some online source that sells API treestands for sale to save some extra bucks. However, an API outdoor climbing stand is the best bang for your bucks.
API Ladder Stands
If more quietness and more comfort are required for hunting whiteteail, then API ladder treestands caters to your comfort zone. Try out these choices:
The key features include:
A roomy footrest to provide more room for comfort
Strong and stable steel construction for durability
Flip up seat to make obstacle free shots
Adjustable shooting rail
For your all day hunts, look no further than an API ladder treestand.
Since a climber tree stand comes with a learning caveat and transporting ladder tree stand at multiple locations is impossible, API comes with a quick fix. API telescoping treestand, named, the Packmaster, 16" high is extraordinarily lightweight to transport.
Final Thoughts
Be it a climbing stand or a ladder stand from API, each speaks for the excellence craftsmanship of the API Outdoors. The utilization of thick seats, roomy platforms, sturdier construction, elimination of metal to metal contact to make hunts as quiet as possible, and easy setups, every feature encourages a bowhunter to invest in an API deer stand.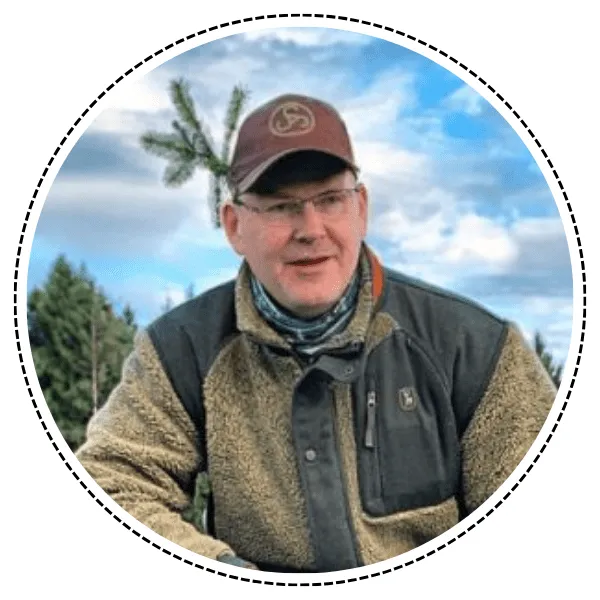 About Henry Liam
I am a father, veteran, database engineer and a hunter from Pacific Northwest. I am also the founder of Children Outdoor Adventure Network. I live with my wife and two children in Seattle. Since teenage I am doing run and gun style hunting on public lands and have visited all 50 states as well as Canada. Read More about me.