Saddle hunting is a daunting sport for hunters. Though there are some necessary gears, having the best saddle hunting accessories can make your hunting even more comfortable.
Apart from saddle hunting must-haves: saddle, lineman and tether rope, climbing sticks, and platform, you can should consider some extra gadgets. The best saddle hunting accessories include a gear strap, bow holder, back band/recliner, knee pads, gear pad/dump pouch, suspenders, and ascender.
The ascender scored 10/10 in my saddle gear accessory list.
Tree Saddle Hunting Gear And Accessories
Many hunters like bringing extra gadgets to make their hunts more comfortable and efficient. While there are numerous tools that a hunter may use, it's essential to have them organized and easily accessible during the hunt. To help with this, we've compiled all essential accessories for saddle hunting that will level up your comfort.
We will discuss saddle hunting necessities briefly in case you are just starting your run-and-hunt journey.
Saddle Hunting Gear Hanger By Big Whitetail Dreams
Hang Everything
Material: Polypropylene
Colors: Camo
Weight: Weighs about 13 oz.
Design: Durable design with no plastic parts
The big whitetail gear hanger is an excellent option as a duck hunting tree strap and hanging your gear. You can strap it around the tree or turn it straight along it to clip your tools and gears the way you want for easy access. Moreover, you can attach saddle hunting carabiners that can be used to hang your gear.
Hero Clip Bow Holder – Hold Any Type of Accessory
Clip Hanger
Capacity:can hold up to 60 lbs. of weight
Colors: Shade of Grey
Weight: about 2 oz.
Frame: 360 rotation swivel hook
Design: Aircraft grade Aluminum
Hero Clip is the most widely used bow holder that can be easily strapped with the gear strap.It is designed to last and made from high grade durable aluminum material. This bow or accessory hanger comes with 3 in 1 hook and clip style, making it a marvelous gadget for hunting.
Luck Clover Saddle Hunting Back Band – Recliner
Recline On Saddle
Colors: Camo
Weight: Weighs about 3.88 oz.
Frame: effortless slip frame
Design: Mesh style design
Lucky Clover back band adds extra comfort to hunters while hunting. This allows the hunter to relax while waiting for the deer or prey. This back band supports the weight of your body and will enable you to lean backward. Having this around your back lets you doze off to enjoy a more energetic and unique hunt when recharging.
Camo Saddle Hunting Knee Pads By Bucket Boss
Knee Protection
Slide Down: No
Color: Camo
Strap: Elastic
Frame: Padded for all day comfort
Design: Mossy Oak
Bucket Boss Knee pads offer hunters comfort and ease of movement. Knee pads are the best saddle hunting accessories as hunters often lean against the trees, whether for setting up platforms, fixing tether rope, or getting a bow for the hunt; the knees get bruised by rubbing against the abrasive surface of a tree trunk. Knee pads serve a great deal to avoid such incidents and help keep your knees as supple and healthy as possible.
Elite Spanker Molle Dump Pouch
Expandable Accessories Holder
Material: Nylon and rubber
Colors: Multi color options
Weight: Weighs about 3 oz.
Frame: Molle attachment frame
Design: one adjustable drawstring for open top utility pouch
Excellent Elite Spanker Molle Dump Pouch is a superb pocket for any extra gear or storing your rope while hunting. It serves as a pocket to hold items that hunters need readily. Most often, hunters put their gear straps, carabiners, or lineman ropes in for easier access.
MeloTough Tactical Suspenders – Walk Wearing A Saddle
Walking Comfort
fabric: Polyester
Colors: multiple color options
Weight: Weighs about 10 oz
Frame: Shoulder Padded
Design: Durable 1.5 inch Nylon webbing.
MeloTough tactical suspenders are handy for those guys who love to walk wearing their saddle. Though it has no practical use in actual hunting, these are great pieces of accessory to use during moving from one tree to the next as they keep your saddle in place without letting it fall.
Wild Country Ropeman Ascender – Replace Prusik Knot
Quick Tight or Lose Rope
Material: Aluminum
Colors: orange
Weight: Weighs about 2 oz
Strength: 15kN strength
Design: Waterproof rain cover
Wild Country Ropeman 1 Ascender is the best option for ropes larger than 10 mm in diameter. It is an excellent piece of saddle hunting accessory that can be used in place of the prussic knot.
How To Use Ascenders?
Using the ascender is pretty simple; there are side plates or, in some other designs, a lever you can press and raise to the height you want. It can also work as a hunting descender to tighten your rope.
Saddle Hunting Necessities
When it comes to saddle hunting, there are a few necessities that a hunter must have.
1. Hunting Saddle
A best hunting saddle is the first thing any hunter would require before proceeding. It is designed as a single panel or double panel. However, there is a pleated single-panel design that a few hunters often like. Different brands offer hybrid tree saddles between single and double-panel saddle types.
2. Foot Platform
Havong, the best saddle platform is essential for public land bowhunting, adding to the hunter's comfort. The foot platform gives easy access to a space to support the weight during hunts. It also provides the ease of movement to utilize the saddle for its full 360 rotation.
A tethered hunting platform is a remarkable choice for hunting platform. Moreover, this brand also has a saddle hunter store offering different tethrd accessories to use during hunts.
3. Lineman Rope
Lineman rope is used to climb on the tree using climbing sticks. It keeps you connected to the tree while you set up your gears and platform. Moreover, you are always protected and locked with the prussic knot unless you change its length as needed.
4. Climbing Sticks
The climbing sticks are the essential hunting gear that almost every hunter uses to climb the trees. They have sharp teeth to grab onto the tree and a weight-bearing string used to fix them on the tree. Once attached, it will fix itself, and you can climb over it.
5. Tether Rope
After reaching the destined height, hunters clip themselves to the tether rope; this gives more freedom and ease of movement. With tether rope, hunters can sit and even recline to have a better angle at shooting the prey.
These ropes act as tree stand safety harness as well.
Conclusion
To summarize, there are several options for the best saddle-hunting accessories. Each accessory serves its purpose and is quite handy in making hunting more comfortable and memorable. You can work around hunting without a Gear strap, bow holder, or dump pouches, but having these with you can bring you ease.
Frequently Asked Questions (FAQ's)
1. What Do I Need For Saddle Hunting?
You need a saddle, some ropes, and a platform for your feet for saddle hunting. Besides that, you can add some saddle hunting accessories to your ease.
2. How High Should I Have My Saddle Hunting Setup?
Similar to the height of tree stand, You can go as high as you want, but the bare minimum recommended is 6 feet, and the maximum height is 20-25 feet. You can also set somewhere in between these frames. 
3. Should You Wear A Safety Harness When Saddle Hunting?
As a matter of fact, yes, you should wear a safety harness during saddle hunting. Therefore, lineman and tether ropes are listed as necessary for your hunting spree, without which you risk getting seriously injured.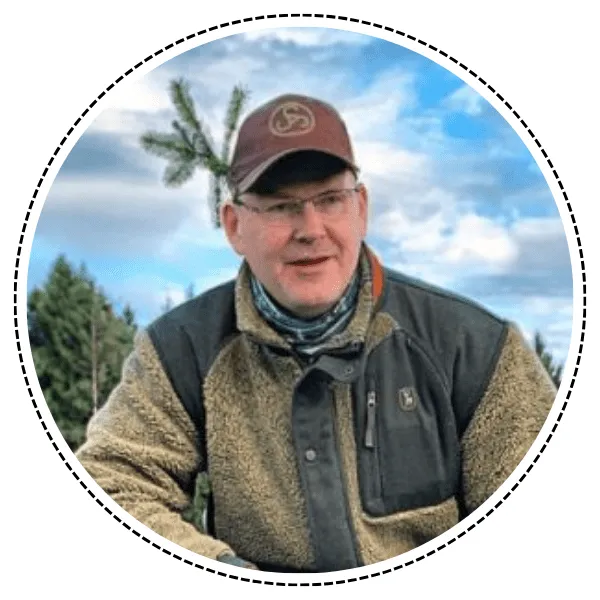 About Henry Liam
I am a father, veteran, database engineer, and a hunter from the Pacific Northwest. I am also the founder of Children Outdoor Adventure Network. I live with my wife and two children in Seattle. Since my teenage, I have been doing run and gun-style hunting on public lands and have visited all 50 states and Canada. Read More about me.