Upgrade your tree stand hunting set up with a Doc's recliner tree stand when all day sits to hunt bucks are indispensable.
The docs recliner tree stand have now become scarce but it was a common hunting tool in early 2000's. Docs recliner is a hang on (lock on) tree stand. It is still available. as a used deer stand in USA.
Compact and lighter treestands are great as long as you hunt public land or do mobile hunting. But do they offer the comfort needed for more extended periods of hunts? Certainly not. Yet, Doc's recliner tree stand is the most comfortable tree stand to sit in for a day from dawn to dusk.
Though comfortable and rock solid, Doc's Recliner tree stand is often criticised by hunters for being bulkier and heavier.
Nevertheless, it won't lack any essential features of a best deer hunting stand, so always grabs the attention of dedicated hunters who want the best of both worlds: hunting and comfort.
Since you can't invest in a hunting stand you haven't seen or heard of before. So, to save your back, read our doc's recliner tree stand review to know if this hunting deer stand offers you worth and value.
What Is A Recliner Tree Stand Used For?
Deer are unpredictable creatures and hunting them also follows the same uncertainty. On some lucky days, you may take down this whitetail monarch in a couple of hours.
However, even in the rut or a peek hunting season, it may take a day or two, or even more to show up a quarry in the field. The successful hunters know this and don't mind sitting in their treestands, no matter how long it takes.
But it's easier said than done; after all day sits can cause your back or butt to ache in a tree stand. This being the situation, you probably want to own a tree stand with a roomier and comfier seat. Probably, a sofa kind of seat – which you'll see on Doc's recliner tree stand.
A recliner tree stand is also crucial for tall and mighty hunters who want to straighten up their tall legs to get some rest on the stand.
So, let us not forget that a recliner tree stand is for having a more comfortable and safer hunting experience in a tree stand.
Doc's Recliner Treestand Review
At the first glance, the huge size of this tree stand made us skeptical about its performance. The truth is, this deer hunting stand does the job it is intended for.
Starting with its basics, Doc's recliner tree stand is constructed with stainless steel. So, strength wise, it's a beast and holds up very well.
The other features include a reclining seat, a foot platform, a shooting bar, built in gun holders, and carrying straps.
Comfort
To make your time on the stand much more comfortable, you should owe yourself only the tree stand with the most comfortable seat. Thankfully, Doc's recliner tree stand offers you a reclining seat that provides a hunter with adequate lumber support. So, for hunters who have any sort of back pain, this unit is the problem solver.
For ultimate comfort we always recommend buying a best ladder stand. It gives you ample space, comfortble seat and wide open platform for legs. It is also rugged built and a permanent solution for your hunting land. For 2 individuals, there is 2 man ladder stand for not lonely hunting experience while in woods.
Comfort in the tree stand depends upon several other factors such as: if the seat has padding and armrest. or the foot pedestal offers large room for standing? Along with this how much leg room the hunter can have when he sits in the stand.
Design
The beauty of this beast lies in its ergonomic design. The mesh seat contributes to the overall versatility of this tree stand. On warmer hunting days, the seat offers incredible breathability to prevent the hunter's butt or back from sweating. The seat also bears a head cushion for enhancing the comfort level of the tree stand.
With the featured armrests, the comfort of the seat goes to the level where a hunter can't resist taking a nap. For added concealment, use best hunting camo.
Leg room
Sometimes, hunters take Doc's recliner tree stand as a tree stand lounger since both share many similarities. Both work the same way, yet differences lie there. Many hunters felt that a recliner hunting stand is relatively more comfortable than a tree stand lounger.
This is because the foot platform on a recliner stand is wider and offers more room for standing. Also, the spacing between the seat and the standing platform allows any tall hunter to stretch his legs comfortably.
Versatility
We tested this hunting stand for its performance for bow and gun hunting; it did the job. The shooting rail never comes in between when a hunter draws a bow. The shooting rail is a convenient feature for a gun hunter who wants to stabilize his gun perfectly when aiming at deer. To reduce noise, the shooting bar bears camo padding.
Less Packable
Doc's recliner tree stand is built heavily and is safer than several of its contemporary rivals. But it comes with a tradeoff feature. Despite having carrying straps, it's a real chore to pack this monster in and out. Nevertheless, there are dedicated hunters who don't bother about carrying some extra pounds at their back when it comes to bagging a buck.
Also check gunslinger tree stand review.
Hard To Set Up
Doc's recliner tree stand isn't just bulkier but is also difficult to set up. It might take you longer to assemble and set up a Doc's recliner tree stand, but the stability of the stand after installation is matchless. Don't forget to install this tree stand on suitable trees with strong barks.
Pros
The most comfortable and safer treestand
Padded shooting rail
Sturdy construction
Ultimate tree stand to sit all day
Cons
Conclusion
Wider tree stands are often looked down upon by hunters for being less mobile. But the truth is the extra width is a blessing in several tree stand models such as Doc's recliner deer hunting stand. If it is wider, it is for good reason, i.e. it offers ergonomics to make your all day sits as comfortable as possible.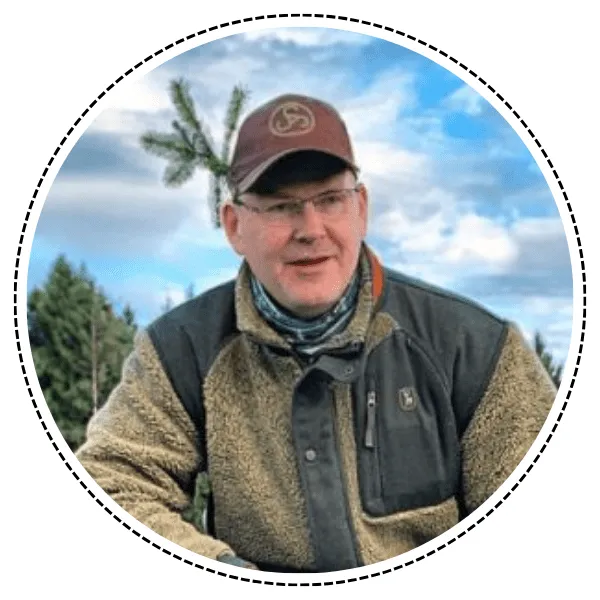 About Henry Liam
I am a father, veteran, database engineer and a hunter from Pacific Northwest. I am also the founder of Children Outdoor Adventure Network. I live with my wife and two children in Seattle. Since teenage I am doing run and gun style hunting on public lands and have visited all 50 states as well as Canada. Read More about me.