Location is a significant factor for successful hunting using a tree stand. For that, it is essential to see which place best suits the hunter and the surrounding conditions for tree stand placement.
For those who have just stepped into the hunting world, tree stand placement tips can assist them in pioneering their way.
Deer Stand Placement Strategy
There are various factors one should consider in planning installation of a perfect hunting tree stand. This consider wind, light, trails, leaf and forest cover, deer bedding and feeding grounds and more.
Sun's Direction
There are a few things to consider when placing your tree stand. One is the direction of the sun. Always look for a position where the sun does not face you directly. For instance, try hanging the tree stand facing west if you are out to hunt in the dawn.
In this way the sun will not bother you with the rays coming right at you. Moreover, deer do not travel right towards the sun, which will make them come right your way.
Be Aware Of Wind & Surroundings
The wind is a big factor in determining whether a deer would come near you or not. Therefore, make sure the direction you're hunting in is downwind of your stand. Be aware of your surroundings too. Make sure the area under and around your stand is clear so you don't surprise any unsuspecting game.
Place Near The Deer Trail
Remember to place your tree stand where the deer are found very often. In this way, the chances of spotting the deer will increase. Finding the trails will lessen half of your hussle for a perfect bow hunting. Because the repetitve pattern of deer movement allow you to hunt quickly during hunting season.
Set up trail cameras to get update on your property all year and when hunting season starts, set up stand nearby those trails keeping in mind wind direction, bedding areas and other factors. Just remember to camouflage yourself and your stand to not get busted or scare away the deer in those trails.
Cover
While picking a tree stand location look out for areas where deer feel safe i.e. find a place where there is a good cover for you. In that way, you will hunt effortlessly without spooking the deer. Moreover, small trees can be cut providing new fodder for deer to consume, as well as leaves for cover. A best tree stand without cover may not get the trophy buck.
Deer Signs
When deciding on a good location for deer hunting tree stand placement, there are a few tree stand location tips to keep in mind. First of all, identify deer trails or areas where deer travel a lot (tip: use trail camera). This could be a lowland or woodline edge, a food source, or a bedding area.
You also want to look for places where deer are likely to cross a creek or other body of water. These are all great places to set up a tree stand, as you will have a good chance of spotting a deer. That means putting it in a spot where deer will have to walk in front of you or come from downwind.
You should always look for deer signs in the area. Look out for rubs and scrapes as well as droppings. These are all signs found in the area that deer frequently visits. It will be a good spot to set up your tree stand.
If you find a spot with a fresh deer sign, it is likely that the deer are still around and it would be a good spot to set up your tree stand. Following these tree stand hunting tips will definitely improve your success rate.
Distance From The Deer
The stand should be placed at least 15 to 20 yards from the deer trail. Deer will not feel comfortable walking close to a tree if they detect unusual structure nearby (i.e. tree stand).
When it comes to tree stand placement on public land, look for areas where multiple deer trails intersect. These areas are often hot spots for deer activity, and you're more likely to encounter deer in these areas.
Use Haul Line after Placing Tree Stand
When setting up a new stand, always use a haul line to get your gear up into the tree. This will help minimize noise and movement that could scare deer away. For best deer stand placement strategy, be sure to practice tree stand haul line to beforehand. You'll be comfortable using it in the field. .
Find An Accessible Area To Hunt
Similarly, ladder stands are pretty heavy and require multiple people to install and erect. Having an accessible and plain area is essential for a best ladder stand.
Locations To Avoid in Tree Stand Placement
Not all the locations are going to be feasible for you. Stay away from areas where there is a lot of human activity. This will scare the deer away and make it harder for you to hunt them. Stay away from areas where there is a lot of noise. This can include roads, railways, or even busy hiking trails.
If the white tail or other deer hear you coming, they will be more likely to run away in opposite direction before you even get a chance to see them. Reduce noise and unnecessary sound when in woods to avoid alerting game animals nearby.
In short, every trail must have a perfect tree stand location if you know some basic signs to avoid while hunting.
Use e Scouting & Trail Cameras
You can use e scouting to find some ideal spots for deer hunting. While looking for deer signs, if you find a good spot, make sure to mark it on your map so you can easily find it again.
Now a days, hunters often set up trail cameras before hunting season to monitor animals activity on the property. They almost always cost less than 100$ and are great way to find animal activity on private hunting property. The best part is you can install the cameras way before hunting season to get updated daily monitoring.
Hunting Clothes
When hunting from a tree stand, always remember to wear camo clothing to mix up in woods. Some hunters wear fluorescent orange caps or jackets on public land which help others spot you in case you need assistance getting down from your stand. Wearing specialized hunting clothes also help in reducing scent detection by game animals.
Conclusion
It is not so hard to do a proper tree stand placement, only a little effort in knowing your surroundings and necessary tips will get you going with the best tree stand placement. A little attention to minor details while hunting makes a great difference.
Therefore, it is not only about finding the right tree stand location, but making it worth the while through making the right decisions. For instance, wearing the right type of clothing, carrying the right type of tree stand, and other similar things will make a difference.
Frequently Asked Questions
What are some good deer hunting stand locations?
In order to find a good area for tree stand placement, it is essential to find places that have natural food sources and plantations. For that, it is wise to find deer trails. The probability of hunting increases.
Deer tend to follow a specific route, so if you see some trail out in the wilderness it is definitely the passageway of deer and a good tree stand placement location.
Where is the best hunting place?
There is not one best hunting place. There are many remote locations where hunters like to travel and go during hunting season. Some are Wisconsin, Kentucky, Ohio, Iowa, Indiana, Minnesota and many more.
Related Hunting Guides
Tree Stand Hunting
Tree Stand Hunting Essentials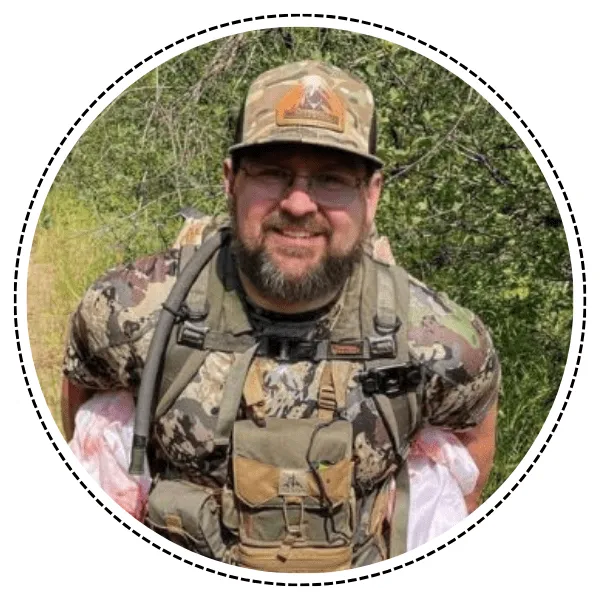 About Alex David
I am an avid bow hunter and author of Tree Stand Ranger. Hunting from tree stands has been a passion of mine for many years. I've had the privilege of owning several tree stands and hunting properties throughout my life, and I take great pride in having the opportunity to do so. Read more about me.