Commercially available tree stands range from 200$ to 500$ on average. Thus, a most common question among hunters is how to build a tree stand platform. A few simple steps can save you a great of money. Although there are quite inexpensive and good tree stands in the market but you can make a permanent one on your property.
Building a tree stand platform gives you a better sense of safety when using it and is fun to be able to build a tree stand by yourself. It is skilful, economical and something that last longer than many other available options. However, it takes time and basic building gear to start.
A platform is a necessary part of any tree stand. It provides a level, stable shooting surface and helps to keep you hidden from your prey.
Building A Tree Stand Platform
Building your own platform is a relatively easy task that can be completed in a few hours with simple tools. Let's get started and see how to build a tree stand.
Material Used in Building a Tree Stand Platform
Following material is required to start making a tree stand platform for hunting from scratch.
6′ 2″ x 8′ piece of plywood
1 gallon of paint or primer
1 quart of the wood sealant
2 inches by 4 inches boards, 16 feet in length
Hammer and nails or a screwdriver
A Tape measure, saw, square, and a level
Tree stands are used by hunters for long sitting. In some areas, weather conditions change drastically. In such areas hunters mostly use best tree stand umbrella to save them from rain/winds or snow.
Step By Step Guide on How to Make a Hunting Tree Stand
The first step is to select the spot where you will build your platform. The platform should be situated about 10 feet off the ground and should have a clear shooting lane in all directions. Once you have selected the spot, use a shovel to clear away any debris and level the surface.
Find a sturdy tree for the platform
Start by finding a sturdy tree that will be able to support the weight of the stand and you. In order to get the measurements of the platform, you will also need to find two trees that are close together.
Start with Cutting Lumber
Next, cut four pieces of 2×6 lumber to the size you just measured. The platform should be at least 24 inches square, but you can make it larger if desired. Drill four evenly spaced holes in the center of each piece of lumber.
The next step is to assemble the platform. First, take two pieces of lumber and put them parallel on the ground. Then take the other two pieces of lumber and insert them in the holes you had drilled. Use a hammer to drive the pieces of lumber into the ground, making sure they are level.
Take a piece of plywood and cover your platform with it. You can use any other flat surface instead of plywood. Attaching a railing around the edges of the platform is a good measure for safety but it is completely up to you.
Now that your platform is complete, you should start enjoying the nature, wild life, birds and start hunting when season comes! However, if this seems hectic task, you can always spend some bucks on good commercially available hunting stand and learn how to put up a tree stand by yourself.
We really loved how this tree stand was built between two trees. Ample space, safe and stable form two sides. Although it used some machines, nails were screwed in live trees and four wheeler was used to pulley the platform up.
6 Things to Avoid While Building a Tree Stand Platform
As per our experience, there are the following things you should be careful about and avoid while building a treestand platform:
Do not use nails or screws to attach the platform to the tree unnecessarily. This can damage the tree and make it more susceptible to disease and rot.
Avoid using treated lumber, especially if you are hunting in an area that is frequently visited by deer. The smell of chemicals can spook the deer in the area.
Do not build the platform too close to the trunk of the tree. This can make it difficult for you to get in and out of the stand, and can also make the tree more susceptible to wind damage.
Ensure that the tree stand is stable and level. If it is not, you could easily fall from the stand.
Make sure that all screws are secure. A loose knot or screw can cause the platform to collapse, resulting in a nasty fall.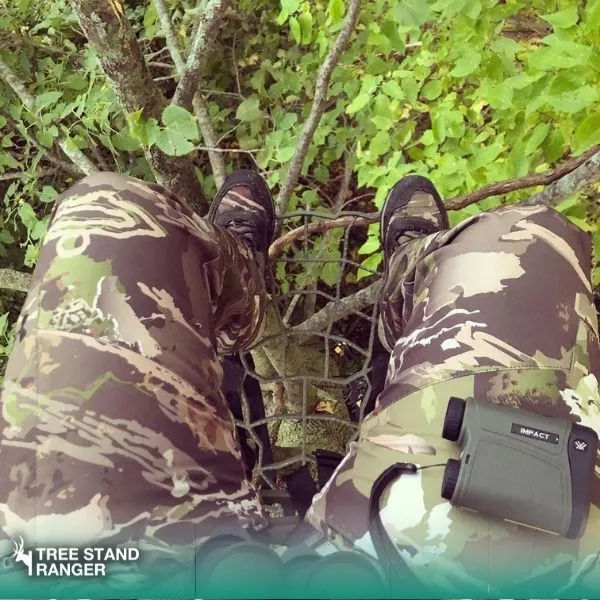 Conclusion
Making and assembling a tree stand from scratch is a remarkable thing in itself. The basics of how to build a hunting stand are to have the right material in hand and the right instructions to follow.
Building a whole tree stand by yourself is a cheaper and much more effective alternative to buying a tree stand from the market. As per my experience, DIY treestands are the best for private hunting properties.
By following some easy tips, you can avoid some of the most common mistakes made while building treestand platforms. Doing so will help ensure that your stand is safe and stable, and will also help protect the tree that you are using for support.
Frequently Asked Questions (FAQ's)
How to make a tree stand at home?
Making a tree stand at home is easy. You just have to have some necessary equipment like plywood, hammer, nails, ladder and pulley etc. By following a simple guide on how to build a tree stand platform, you can prepare a sturdy tree stand which will be inexpensive and safe.
Is it easy to build a tree stand yourself?
Probably not as much easy for beginners. But if you have working experience with ply wood and lumbar and build something else before. It will be a lot easier for you.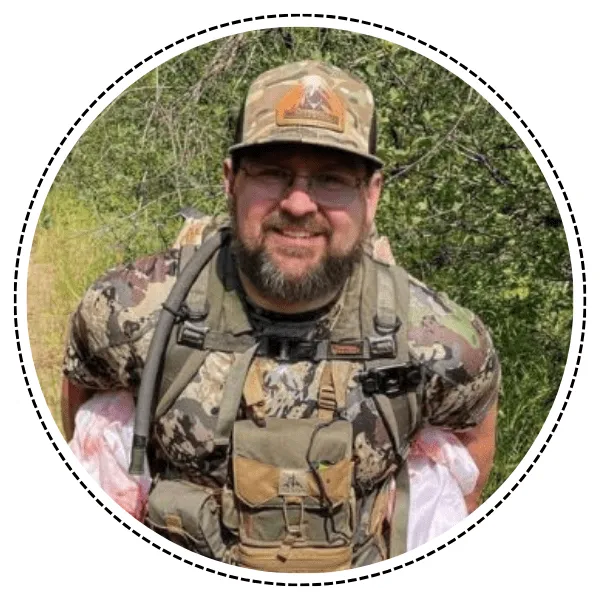 About Alex David
I am an avid bow hunter and author of Tree Stand Ranger. Hunting from tree stands has been a passion of mine for many years. I've had the privilege of owning several tree stands and hunting properties throughout my life, and I take great pride in having the opportunity to do so. Read more about me.